Solution Group
Products
Services
Integration
Automation
pack

bundle

unitize

warehouse

transport
Regional Availability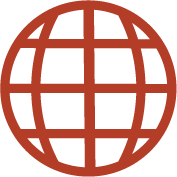 These fabricated foam options are custom designed for a variety of industry applications such as, automotive, pharmaceuticals, glass and many more.
Custom Engineered
Foams can be fabricated using different densities and types
Reliable Packaging
Excellent cushioning and energy absorption helps minimize damage
Quick Turnaround
Fast response with 3-5 production time on most orders
Cost
Effective
Utilizing a variety of foam types helps minimize cost
PDM™ Fabricated Foam
Our fabricated foam options are custom designed for a variety of industry applications such as, automotive, pharmaceuticals, glass and many more. They are constructed utilizing polyethylene (PE), expanded polystyrene (EPS) and expanded polypropylene (EPP) foams. Product protection is the most important consideration of a foam packaging system and is affected by the weight, geometry, fragility, and sensitivity of the equipment or product. The design, amount, and type of foam are important decisions to provide the correct amount of shock protection during drops, vibration protection during transit, and abrasion resistance. A foam packaging solution should also include other benefits such as organizing multiple parts and offering an attractive and easy-to-use product presentation which reflects the quality of your brand.
Polyethylene (PE)
PE is a closed-cell foam that is durable and lightweight with high load bearing characteristics to help reduce packaging costs by using thinner and smaller amounts. Because it is resilient and flexible, it can take repeated shocks and combines vibration dampening and insulation properties with high resistance to chemicals and moisture to protect against damage. Polyethylene's tear and compressive strength allows manufacturers to reuse it several times, reducing their costs and helping the environment. It is easily fabricated into a variety of shapes and sizes with inexpensive steel rule dies and custom cut patterns.
Technical Specifications
| | |
| --- | --- |
| Multiple Densities | 1.2, 1.5, 1.7, 1.8, 2.2, 4.0, 6.0, 9.0 |
| Manufactured | fabricated, extruded |
| Fabricated | no tooling charges |
| Die Cut | tooling charges |
| Colors | white, black, green, blue, pink (anti-stat), gray (foam colors vary with density) |
| Lead Time | 5-10 days |
Expanded Polypropylene (EPP)
EPP is a beaded product that has a low density, high elasticity, low compressibility and a high deformation recovery rate. EPP provides excellent cushioning properties at lower densities, excellent energy absorption and multiple impact resistance. We can design and manufacture custom expanded polypropylene protective packaging in a wide range of densities, shapes, sizes, including profile shapes or 3-D dimensional assemblies, to help protect your product during the rigors of shipping.
Technical Specifications
Multiple Densities

0.9, 1.3, 1.9, 2.8

Manufactured

fabricated or molded

Fabricated

no tooling charges

Molded

tooling charges (only beneficiary for high volume)

Colors

white or black

Lead Time

3-5 days for fabricated products
5-8 weeks for molded tooling
5-10 days for molded products

Expanded Polystyrene (EPS)
EPS is a rigid, tough and lightweight closed-cell foam. Its advantage lies in the ability to produce products with different densities, and to be made into sheets or blocks of varying thicknesses as needed. It's an inexpensive material that helps keep shipping costs low. Expanded polystyrene can be used for almost any product, and we can economically and efficiently provide your company with a unique and custom design that will meet your protective packaging needs.
Technical Specifications
| | |
| --- | --- |
| Multiple Densities | 1.0, 1.5, 2.0, 3.0 |
| Manufactured | fabricated or molded |
| Fabricated | no tooling charges |
| Molded | tooling charges (only beneficiary for high volume) |
| Colors | white |
| Lead Time | 3-5 days |
Solution Group
Products
Services
Integration
Automation
pack

bundle

unitize

warehouse

transport