Solution Group
Products
Services
Integration
Automation
pack

bundle

unitize

warehouse

transport
Regional Availability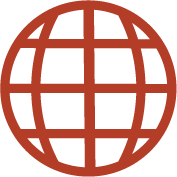 Signode manufactures 100% customizable paper honeycomb packaging. Kraft paper honeycomb is a sustainable and cost effective packaging solution that readily replaces foam or wood in a competitive shipping environment.
Reduces Material Costs
Highly durable design with lightweight paper properties reduces freight costs
Internationally
Compliant
Made from naturally sanitary materials exempt from ISPM-15 certification
Highly
Sustainable
Made from renewable resources and recycled fiber and is 100% recyclable
Fully
Customizable
Designed and engineered to fit your product's needs in a variety of sizes and markets
Honeycomb Packaging - Custom Engineered Packaging Solutions
Kraft paper Honeycomb packaging is manufactured using custom-engineered kraft linerboard, a durable high-strength packaging material with cushioning and bracing properties provide resistance to shock and crushing during transit, making it an ideal packaging solution for a variety of applications. Stronger than corrugated cardboard and less expensive than wood, Honeycomb is customizable and provides a cost-effective solution for transportation dunnage, inner and outer product protection as well as the structural foundation for unitized goods. With variable cell sizes and paper combinations along with die-cutting possibilities, Honeycomb paper packaging can be modified to achieve desired strength and configurations to suit any application. In addition, Honeycomb can be treated with specialty finishes and coatings for further customization.
Technical Specifications


Standard Sizes
Thickness

1.27 cm – 10.16 cm (.5 in – 4 in)

Width

10.16 cm – 121.92 cm (4 in – 48 in)

Length

30.48 cm – 365.76 cm (3.54 in and 4.72 in)

Strength

Light and heavy duty cells are available

Pounds per sq. inch
5 PSI – 60 PSI
Up to 140 PSI upon request

Cell sizes
To achieve desired strength, a variety of cell sizes and paper combinations can be created by our design solutions team.

Liner grades
Light and heavy duty

*Additional sizes and variations available
Honeycomb Kraft Paper Packaging Options
Honeycomb is made by joining individual bands of kraft paper together into a series of continuous hexagonal cells. In most cases, the cells are faced on both sides with similar materials to create an exceptionally strong product. Signode's honeycomb protective products are an excellent option for a variety of applications to create a customized, and cost-effective solution. Our honeycomb is manufactured in a variety of shapes, sizes and options that are designed specifically for your product needs.
Reverse Slit Score/Slit Score
Reverse Slit Score Honeycomb is made by cutting through one facing paper and through the core material and then by cutting the opposite facing paper at another location to create a fan-folding effect in the panel. Single Slit Score is produced the same way but leaves the other facing paper intact to create a folding hinge in the panel.
Cookie-cut
Cookie-cut Honeycomb is made by creating a slit in both facing papers and a portion of the core, leaving the panel held together by the uncut center core. Runners and small inner pieces can be stacked for ease of packaging and handling, allowing them to be separated easily by gently pulling each piece apart as needed, streamlining the pack-out process.
Die-cut
Die-cut Honeycomb is made by producing panels with holes that are cut through the material in the desired shape or thickness. Die-cut panels can be either glued to a flap panel to create a tray for bulk packing or used to surround an item for inner packing.
Pressure Sensitive Adhesive (PSA)

PSA Pressure Sensitive Adhesive Honeycomb is manufactured with a high-tack adhesive that is applied to one side of a honeycomb panel and covered with a release paper. The paper is removed by the end-user so that the panel can be used as a block support in pallets or inner packaging.
Flat Panels

Honeycomb Flat Panels are made with the hexagonal cells sandwiched between durable paper layers. Facing papers and dimensions can be customized for strength constraints and various applications.
Pallets

Honeycomb Pallets can hold a significant amount of weight and are a 100% recyclable alternative to typically expensive wood or plastic pallets. Our pallets are custom designed and manufactured using corrugated, honeycomb or a combination of both depending on the size and strength needed.
Solution Group
Products
Services
Integration
Automation
pack

bundle

unitize

warehouse

transport