Solution Group
Products
Services
Integration
Automation
pack

bundle

unitize

warehouse

transport
Regional Availability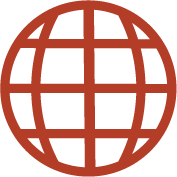 Signode's PDM branded interior foam protective packaging assemblies and molds are custom engineered utilizing a variety of foams and corrugated materials.
Custom
Design
Assembled using a combination of foams and corrugated materials
Reliable Packaging
Excellent cushioning and energy absorption helps minimize damage
Quick Turnaround
Fast response with 3-5 production time on most orders
Cost
Effective
In-house assembly and molding manufacturing helps reduce costs
PDM Assembled and Molded Foams
Signode's PDM branded interior foam protective packaging assemblies are made to specifications that utilize a number of different materials, depending on the needs of the project. Materials available for foam assemblies include, molded polyurethane (PU), expanded polypropylene (EPP), expanded polystyrene (EPS), polyethylene (PE) and corrugated sheets or blocks. Protection is the most important consideration of a foam packaging system and is affected by the weight, geometry, fragility, and sensitivity of the equipment or product. The design, amount, and type of foam are important decisions to provide the correct amount of shock protection during drops, vibration protection during transit, and abrasion resistance. A foam packaging solution should also include other benefits such as organizing multiple parts, labor savings in simple drop in designs and offering an attractive and easy-to-use product presentation which reflects the quality of your brand.
---

Application Examples
Glass Packs
We can fabricate custom designed pack-outs for glass products for a variety of industries including, automotive, windows, sunroofs and many more. This example pack is manufactured by using an ECT box and fabricated expanded polystyrene pieces. Each box features two EPS or expanded polystyrene foam blocks to provide optimum protection. Two varieties of foam blocks are used for installation within the boxes and anti-skid foam was applied to both blocks. Our glass packaging designs helps to provide damage-free delivery to our customer.
Part Handling Tray
We can manufacture a variety of material handling trays for a multitude of industries including, aerospace, automotive, general industrial and many more. This example pack-out is made from white expanded polystyrene material with cavities for holding the parts, then assembled to a corrugated sheet, and folded over.
Premolded Cold Chain Shipping Coolers
Using our foam molding capabilities, we can design and manufacture premolded coolers for cold chain shipping industries including, food and pharmaceuticals. To manufacture our cold chain coolers, we use a high density polyurethane foam to create a top and bottom pad, and finish with a polyethylene film covering. We can custom design coolers in a variety of sizes based on your product needs.
Solution Group
Products
Services
Integration
Automation
pack

bundle

unitize

warehouse

transport