Solution Group
Products
Services
Integration
Automation
pack

bundle

unitize

warehouse

transport
Regional Availability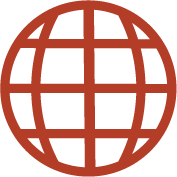 PDM Moulded Polyurethane Foam is custom-designed and cushions and protects your products during the shipping cycle.
Reduces
Raw Materials
Uses the latest technology to develop customized packaging that minimizes waste
Quick
Turnaround
Fast response with
3-5 day production time
on most orders
Unlimited
Flexibility
Technology that provides endless packaging possibilities for variable product lines and industries
Reliable
Packaging
Minimizes the occurrence of damaged or returned goods
Molded Polyurethane Foam
Signode specializes in designing and manufacturing PDM polyurethane protective foam packaging. Molded polyurethane is available in a variety of densities and colors to best suit your packaging needs. We provide three dimensional packaging solutions to a wide variety of industries including: automotive, appliances, medical, and electronics.
Molded polyurethane packaging is designed to protect your products during the rigors of shipping and warehousing. The specialized ability to cushion products allows you to package with a minimum amount of material. Our pack designs enable our customers the ability to reuse the pack multiple times so you will be able to get more use from your packaging, reducing material input and packaging cost.
Our Molded foam is manufactured in multiple locations with most orders shipping out within 3-5 days. We have the molding capacity to more than meet your needs whether its high volume requirements or an unforeseen production increase. Compared to tooling for other packaging material our custom made tooling is very inexpensive and can be ready for your product within a couple of days.
Features and Benefits
Customizable designs
Our experienced engineers create electronic three-dimensional models of each product, allowing for simulations that ensure packaging designs are identically suited to each specific product. Unlike traditional packaging methods, this fine-tuned customization allows for the best possible design, while minimizing excess materials.
Sustainable products
Custom designed packaging solutions utilize as few materials as possible in the manufacturing process, while making sure that each product is provided with maximum protection. Most designs can be reused multiple times, reducing material input and packaging costs.
Quick turnaround
We supports today's demand for lean manufacturing with flexible quantities and fast production responses, can accommodate regular orders and spikes in production with an average 3-5 day lead time.
Technical Specifications
| | |
| --- | --- |
| Multiple Densities | 1.4 – 3.5 (slight variation between parts based on foam type) |
| Manufactured | Molded |
| Colors | White, gray, blue, black, pink (anti-stat) |
| Lead Time | 3-5 days |
Solution Group
Products
Services
Integration
Automation
pack

bundle

unitize

warehouse

transport