Solution Group
Products
Services
Integration
Automation
pack

bundle

unitize

warehouse

transport
Regional Availability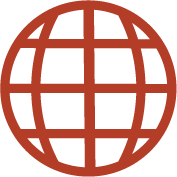 The 4RM and 6RM are case sealing solutions designed for random box cartons.
Heavy Duty Sealing
The RM model is best suited to sealing of random tall and heavy cartons
Simple Process
The machine is designed with independently controlled top and bottom drives for a smooth flow
Fast Belt Speed
With a belt speed of 20 m/minute this machine speeds up your production lines
Stable Packing Operations
Due to twin mast design the machine is stable and controlled during operations
4RM & 6RM Case Sealing Machine
The RM random case sealing machine series for tall and heavy cartons is ideal for integrating into different production lines. Our core model comes with additional options including a low tape indicator to minimise changeover downtime as well as optional polycarbonate safety guards. The 4 and 6RM random case sealing machine has pneumatically controlled top and side guides to align the carton width an height for the taping operation. The machine will automatically adjust itself to varying size of cartons and is ideal for your production facility. The machines have 2 (4RM) and 3 (6RM) drives which are used during operations.
Technical Specifications
Machine Specs

4RM

6RM

Taping Head

2" / 2.5" / 3"

Length (mm)

1080

1165

Width (mm)

570

1100

Height from Base (mm)

1385

1585

Weight (Kg)

159

255

Drive Motor

1 (0.25 HP)

Belt Speed (meters / min)

20

18

Through put (cartons / min)

Up to 16 / min

Depending on length

Up to 10 / min

Depending on length
Case Dimensions & Tape Requirements
Item

4RM

6RM

Tape Roll Length (m)

65 / 650 / 1000

Case Length (mm)

150 - unlimited

Case Width (mm)

160 - 450

225 - 750

Case Height (mm)

120 - 400

160 - 750

Case Weight (Kg)

2 - 15

5 - 60

Carton Ply

3

5
Solution Group
Products
Services
Integration
Automation
pack

bundle

unitize

warehouse

transport