Solution Group
Products
Services
Integration
Automation
pack

bundle

unitize

warehouse

transport
Regional Availability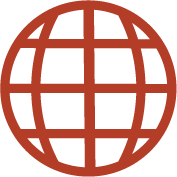 Jumbo Corner laminated edge protectors are strong, and provide superior edge and corner protection for bulky unitized skids, or large products.
Increases
Productivity
Easy, time-saving application
Application
Versatility
Customizable sizes and coatings to meet individual product requirements
Reduces
Damage
Prevents product damage during shipping and handling
Highly
Sustainable
Manufactured with 100% recycled materials and is 100% recyclable
Jumbo Corner Edge Protection
Jumbo Corner edge protection is a laminated paperboard packaging that provides superior protection to prevent product damage that can occur during shipping and handling. With a preformed 90-degree angle that provides remarkable strength, Jumbo Corner edge protection can be used for a wide range of applications, including corner protection, load stabilization and unitization and to increase stacking strength.
Features and Benefits
Product versatility
Jumbo Corner edge protection couples exceptional beam strength with a smooth surface and non-abrasive interior, making it safe for the most delicate products and durable enough for the bulkiest.
Customized solutions
Available in a standard white clay coat or custom finishes, the laminated paperboard packaging can also be treated with protective coatings to provide moisture resistance and corrosion protection, offering maximum product protection throughout the transportation cycle.
Enables product marketing
It can be printed, allowing branding, product identification and point-of-sale merchandising.
Technical Specifications
A - Leg Length One
Available from 25-203 mm
(1-8 in)
B - Leg Length Two
Available from 127-305 mm
(5-12 in)
C - Caliper
Available from 1.5-13 mm
(.060-.500 in)
D - Length
Available up to 16 m
(53 ft)
Solution Group
Products
Services
Integration
Automation
pack

bundle

unitize

warehouse

transport