Solution Group
Products
Services
Integration
Automation
pack

bundle

unitize

warehouse

transport
Regional Availability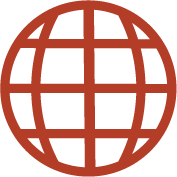 Reddi-Flex laminated paper packaging is U-Board scored down the centerline allow nesting. It's patented design maximizes shipping efficiency to reduce freight costs.
Maximum
Versatility
Smooth surface and interior along with optional protective coatings
Product
Protection
Reduce product damage throughout the transportation cycle
Quick
Assembly
Eliminates pre-bending to save time
Highly
Sustainable
Manufactured with 100% recycled materials and is 100% recyclable
Reddi-Flex Laminated Paper Packaging
Reddi-Flex laminated paperboard packaging helps reduce product damage that can occur during shipping and handling. Its fixed corners provide superior beam strength for maximum product protection and better package integrity. It can be either used as a complete crate package or as a U-Board edge protection.
Features and Benefits
Maximizes efficiency
With preformed corners, Reddi-Flex laminated paper packaging is easier to handle than traditional flat products and doesn't require pre-bending during set-up, saving time. It stores and ships nested with solid corners, reducing shipping costs and requiring less floor space in the warehouse.
Highly versatile
Ideal for both internal and external package protection, the paperboard can be used inside of a product carton to protect the contents from edge and corner damage as well as provide additional beam strength, making it suitable for e-commerce applications. As external protection, it provides product unitization as well as superior strength and protection for loads.
Application-specific solutions
Available in custom finishes and protective coatings, Reddi-Flex laminated paper packaging can be tailored to suit different product applications, including providing moisture resistance and corrosion protection. In addition, it can be custom printed, allowing product identification and point-of-sale merchandising.
Technical Specifications
| | |
| --- | --- |
| A - Leg Height | Available from 50-203 mm (2-8 in) |
| B - Base Width | Available from 50-304 mm (2-12 in) |
| C - Caliper | Available from 3.048-12.7 mm (.120-.500 in) |
| D - Length | Available up to .45-12.1 m (1.5-40 ft) |
Solution Group
Products
Services
Integration
Automation
pack

bundle

unitize

warehouse

transport