Solution Group
Products
Services
Integration
Automation
pack

bundle

unitize

warehouse

transport
Regional Availability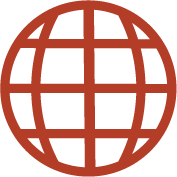 Build-Up pads provide cushioning, crush resistance and void fill protection.
Reduces Material Costs
Highly durable design with lightweight paper properties reduces freight costs
Internationally
Compliant
Made from naturally sanitary materials exempt from ISPM-15 certification
Highly
Sustainable
Made from renewable resources and recycled fiber and is 100% recyclable
Fully
Customizable
Designed and engineered to fit your product's needs in a variety of sizes and markets
Build-Up Pads Custom Engineered Solutions
Build-Up Pads are preformed pads that are manufactured using laminated layers of corrugated paperboard. They are available in a wide variety of shapes, sizes and thicknesses that are designed to provide edge and corner protection, blocking, spacing and void filling. Our pads are made from kraft paper ,which is made from a mixture of recycled and pulp that is repurposed creating a strong and eco-friendly substrate making them 100% recyclable. Build-up pads can be used in a variety of industries including but not limited to: office and residential furniture, consumer goods, appliances, cabinets, windows and many more. Our experienced design solutions team will work with you to help design the total package for your particular industry and application.
Build-Up Pad Options
Our pads are manufactured in a variety of sizes, thicknesses that are custom designed for your protective packaging needs. The need for bubble or foam wrapping can be eliminated by adding non-abrasive liners like wax or tissue.
Angle Pads
Preformed protective packaging pads constructed of laminated layers of 3/16" A flute single face corrugated paper. These 90 degree angle built-up pads are designed to various thicknesses and lengths providing strong, crush-resistant edge protection for a multitude of products. The pre-formed shape of these pads allow for fast, flexible application on your packaging line.
U-Channel Pads
Designed to fit around the edge of a product to protect the top, bottom and outside edge from damage. They are preformed protective pads constructed of laminated layers of 3/16" A flute single face corrugated paper. U-Channels can be manufactured to create a gripping action so the pads stay in place without tape or glue. They can also be notched to fold a 90-degree angle for maximum product protection.
Frame Packs
When placed around a product, it protects the edges and corners by forming a 90-degree angle that forms a unit around finished goods. Frame packs are fabricated by mitering or notching a long length angle pad two or more times, resulting in an easy-to-apply protective pack.
Pyramid Pads
Used in a variety of applications where durable corner protection is critical and are particularly useful where compression strength and precision carton clearances are required. They can be inserted between the corner or edge of the carton and the product being packaged. Pyramid Pads are available in a variety of thickness, up to 10 ply. Stock pads include 3, 4, and 5 ply pads. Pyramid Pads are also available with standard corrugated liner or with optional non-abrasive linings: wax coating or micro foam.
Flex Angles & U-Channels
These pads are pre-flexed allowing for normally rigid 90-degree Angle or Channel Pads to bend around curved products. These pre-flexed pads are shaped to conform to the perimeter of oval tables, round tables or octagonal surfaces, as well as other products with unusual shaped surfaces.
Flat Pads
Used in a multitude of applications when blocking, spacing, void filling or special built up pad fabrications are required. Flat Pads often replace foam blocks, when greater strength, multiple load shocks, or environmental factors are needed.
Solution Group
Products
Services
Integration
Automation
pack

bundle

unitize

warehouse

transport