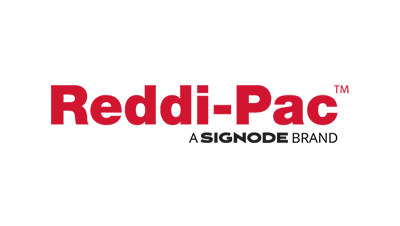 Reddi-Pac™
Reddi for the Long Haul
Signode's Reddi-Pac laminated paper packaging systems provide a cost-effective, sustainable shipping solution that improves efficiency, reduces up front packaging costs and helps to eliminate shipping damage incurred during transit. Reddi-Crate® has become the packaging of choice for long, narrow and fragile products by companies all around the world. Reddi-Crate products replace wooden crates, corrugated fan-fold cartons and paper tubes and are made of multiple layers of paperboard that are laminated together and formed into U-shaped lengths. A finished package is formed by overlaying two of the U-Board units and sealing the ends with wood or paperboard plugs. The final shipping crate is lightweight, sap-and splinter-free, and available in lengths from two inches to 50 feet.
Custom Engineered
Knowledgeable account managers and in-house design team provide engineering and ISTA testing support
Maximum Product Protection
Pre-formed corners and multi-layer design provides superior beam strength to ensure maximum product protection
100% Curb-Side Recyclable (Highly Sustainable)
Reddi-Pac products are made of two ingredients, paper and non-toxic white glue. They are fully recyclable in any standard kraft recycling stream
Multiple Plants
Reddi-Pac products are produced in plants around the United States, and internationally, to provide competitive shipping rates wherever you do business
Superior Protective Packaging
Reddi-Pac laminated paper packaging's fixed corners and sturdy paperboard layers provide superior beam strength for maximum product protection and better package integrity. With preformed corners, Reddi-Pac products are easier to handle than traditional flat products and don't require pre-bending or stapling during set up, saving time. Reddi-Pac products ship nested with solid corners, reducing shipping costs and requiring less floor space in the plant.
Sustainable Material
Designed with sustainability in mind, Reddi-Pac laminated paper packaging solutions are made from 100% recycled paper and non-toxic PVA glue, and are 100% recyclable in standard kraft paper recycling streams.