Solution Group
Products
Services
Integration
Automation
pack

bundle

unitize

warehouse

transport
Regional Availability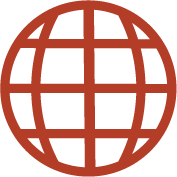 Taping and Strapping in a combined economical solution from Signode.
Taping & Strapping Combo Machine
The best economical solution to taping and strapping is the Signode Taping & Strapping combo machine, providing an operator friendly digital control with extended side drive holds for improved carton strapping. This product provides space optimisation on the plant floor with a combination of functions.
Product Options
Top drive for cartons having a weight 40 to 60 Kg
Optional three strap operations
No Tap, tap meterage counter
Technical Specifications
| Specifications | Taping & Strapping Combo Machine |
| --- | --- |
| Belt Speed | 20 meter / min |
| Strapping Speed | 2.2 sec per cycle (1500 cycle per hour) |
| System Length (mm) | 1652 |
| System Width (mm) | 1440 |
| System Height (mm) | 1715 |
| Working Height (mm) | 810 |
Technical Specifications - Tape and Strap
| Specifications | Tape and Strap and Case |
| --- | --- |
| Tape Size (inches) | 2 / 2.5 / 3 |
| P.P Strap Width (mm) | 9 / 12 / 15 |
| Strapping Tension | 0.5 to 70Kg |
| Carton Length (mm) | 300 - 700 |
| Carton Width (mm) | 200 - 500 |
| Carton Height (mm) | 150 - 500 |
| Carton Weight (Kg) | 5 to 40 |
Solution Group
Products
Services
Integration
Automation
pack

bundle

unitize

warehouse

transport