Solution Group
Products
Services
Integration
Automation
pack

bundle

unitize

warehouse

transport
Regional Availability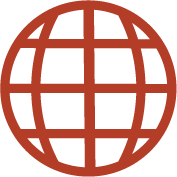 The Signode VSM range of strapping machines are the next generation for plastic strapping applications.
The highly flexible design allows the machines to be equipped with either the H3000 or MHC strapping heads, making it suitable for a number of strapping applications. The machine is built as standard with a heavy-duty frame, high quality, fully enclosed strap chute flaps for reliable strap feeding. The VSM machines come as standard with an intelligent strap dispenser and improved head carriage. The new head carriage can move up to 700mm onto the side of the load, with soft-approach sensors, helping to secure varying load widths for optimal applied and retained strap tension.
Features & Benefits
Built as standard with high quality telescopic strap chute flaps for reliable, strap feeding.
Highly efficient, immediately available friction weld sealing technology (no pre-heating).
Intuitive, easy to use icon driven HMI system for simple fault finding and adjustments.
Durable design built with easy module removal.
Full length chute flaps for maximum efficiency.
Easy strap feed and re-feed from dispenser to sealer module (auto refeed option with VSM-MHC)
Ability to strap loads as low as 14" (including pallet).
Low operating cost.
Options
Twin machine with VSM-3000
Stainless steel version with VSM-MHC
Design & Function
Built with heavy-duty, high-quality, fully-enclosed strap chute flaps for reliable, strap feeding.
Full length chute flaps provide strap strip out for vertical strap positioning onto the load.
Strap chute built to suit each customer application - for maximum productivity.
Frequency controlled drive motors - for lowest cost of ownership.
Easy strap feed from dispenser into the sealer unit head -reduces operator effort.
Suitable for all 3/8"–1/2" PP or Tenax® PET strapping to suit most customer application needs.
Durable design components - maximized machine uptime and overall equipment effectiveness, results in low cost of ownership.
High package stability - due to retained strap tension on load.
Solution Group
Products
Services
Integration
Automation
pack

bundle

unitize

warehouse

transport
Technical Specifications



VSM-3000

VSM-MHC

Strapping Head System

Side Seal H3000

Side Seal MHC

Strapping Width

9-16mm

9-12.5mm

Strapping Material

Flat, Embossed

Polyester, Polypropylene

Flat

Polyester, Polypropylene

Sealing Method

Friction Weld

Strap Tension

300-3000N

80-900N

Head Carriage Stroke

600mm

Throughput

60 pallets/hour

55 pallets/hour

Strapping Height (Minimum)

550mm (including pallet)

SL version: 365mm

350mm (including pallet)

Conveyor Height (Minimum)

80mm PVFA (190mm Closed Chute)

Machine Weight

Approximately 550kg

Electrical Supply (Power Consumption)

400VAC, 50Hz, 3Ph (2-3kw)

400VAC, 50Hz, 3Ph (1.2kva)