Solution Group
Products
Services
Integration
Automation
pack

bundle

unitize

warehouse

transport
Regional Availability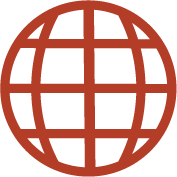 The Signode HSM strapping machine is the latest generation of horizontal strapping machines.
The Signode HSM MHC / 3000 range of strapping machines are the latest generation of horizontal strapping machines utilising the industry proven MHC and H3000 strapping heads for general, logistics and medium duty applications. The HSM features a horizontally positioned, floating strapping head making it easy to replace reducing downtime. As the arch uses a lightweight aluminum chute system and electrically driven strap guide system the HSM can provide accurate and repeatable strapping on each load whilst ensuring low total cost of ownership.
Solution Group
Products
Services
Integration
Automation
pack

bundle

unitize

warehouse

transport
Features and Benefits
High reliability, durable design built for continuous operation.
Chute design for high speed, productivity, and maximum efficiency.
Reduced cycle time with high speed strap feed and take up.
Compact and robust design, flexible configurations to suit most applications.
Low operational costs, long life, wear free brushless drive motors.
Technical Specifications



HSM-3000

HSM-MHC

Strapping Head (horizontal mount)

H3000

MHC

Sealing Method

Friction Weld

Strap Tension

300-3,000N

80-900N

Strapping Material
Strapping Width

9-16mm

9-12.5mm

Carriage Speed

Approximately 300mm/s

Strapping Height (Minimum)

80mm from top of line

Strapping Height (Maximum)

3,650mm

Machine Weight

Approximately 900kg

Electrical Supply (rated power)

400VAC, 50Hz, 3Ph (1.2kva)