Solution Group
Products
Services
Integration
Automation
pack

bundle

unitize

warehouse

transport
Regional Availability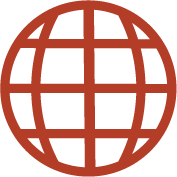 Tenax polyester strapping (PET), designed for medium to heavy-duty palletizing and unitizing and can be applied by hand tools or strapping equipment.
Highly
Sustainable
Manufactured using post-consumer polyester material and can be recycled after use
Unparalleled
Performance
Manufactured with a proprietary process to reduce splitting for superior retained tension
Maximum
Versatility
Yields high break strengths making it ideal for countless packaging applications
Operating
Efficiency
Controlled surface properties minimize tensioning effort to extend tool and machine life
Tenax High Performance Polyester Strapping
Tenax polyester plastic strapping provides maximum load stability for loads that shrink and settle during transit. Stronger than other plastic strapping materials, its excellent elongation and recovery characteristics help straps stay tight and absorb impacts without breaking. This strapping material yields higher break strengths and maintains a higher level of retained strap tension than polypropylene strapping. It is commonly used for palletized loads, such as PET bottles, to prevent product shifting during handling and transit. It performs smoothly and reliably in power strapping machines and manual application tools and is available in general, high-strength, embossed and high-strength embossed.
Made from polyethylene terephthalate (PET), Signode's polyester strapping can be recycled many times. Our manufacturing plants recycle used PET strapping as well as postconsumer and post-industrial PET containers to make new Tenax strapping. Requiring substantially fewer raw materials to manufacture than other strapping, Tenax's innovative composition enables larger coils of strap, resulting in up to 40% less packaging waste and lower transportation costs.
Technical Specifications
Tenax General Duty Technical Specifications

Type

Strap Size





Strength

Coil Size

Width

Gauge

Standard

Coil Weight 25 kg (55 lbs)

Coils per pallet: 24

Jumbo

Coil weight 70 kg (154 lbs)

Coils per pallet: 6

Super Jumbo

Coil weight 115 kg (253 lbs)

Coils per pallet: 4

mm

inch

mm

inch

N

lbs

m

ft

m

ft

m

ft

1616
9
3/8
0.50
0.0195
2000
425
4420
14,500

N/A

1716
10.5
7/16
0.52
0.0205
2220
500
3200
10,500
1718
10.5
7/16
0.56
0.022
2450
550
3018
9,900
1816
12
1/2
0.44
0.0175
2220
500
32001
10,500
1818
12
1/2
0.52
0.0205
2670
600
27431
9,000
1822
12
1/2
0.71
0.028
3560
800
19811
6,500



Tenax Heavy Duty Technical Specifications

2030²
15.6
5/8
0.76
0.030
4900
1,100
1403
4,600
4400
14,4353
7010
23,000
2040²
15.6
5/8
0.89
0.035
6227
1,400
1219
4,000
3810
12,500
60964/ 70105
20,0004/23,0005
2040H²
15.6
5/8
1.02
0.040
7117
1,600
1219
4,000
3810
12,5003
6096
20,000
20802,3
15.6
5/8
1.02
0.040
7100
1,596
1219
4,000
3300
10,8263

N/A

2220²
19
3/4
1.02
0.040
8451
1,900
914
3,000
2743
9,000
4572
15,000
2225
19
3/4
1.27
0.050
11120
2,500
732
2,400
2195
7,200
3658
12,000
2480
25
1
1.02
0.040
11120
2,500
771
2,200
2012
6,600

N/A

2680
32
1-1/4
1.02
0.040
14234
3,200
549
1,800

N/A

2700
8,8583
2625
32
1-1/4
1.27
0.050
17792
4,000
457
1,500
2286
7,500
1 Twelve coils per pallet, 2 Smooth and embossed, 3 Not in United States 4 Smooth 5 Embossed
Solution Group
Products
Services
Integration
Automation
pack

bundle

unitize

warehouse

transport