Solution Group
Products
Services
Integration
Automation
pack

bundle

unitize

warehouse

transport
Regional Availability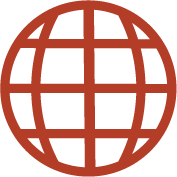 Tenax polyester strapping (PET), designed for medium to heavy-duty palletizing and unitizing, can be applied by hand tools or strapping equipment.
Easy Handling
Being ~80% lighter than steel strap and having no sharp edges, Tenax strapping is easier to handle than steel strap
Performance and Protection
Non-abrasive - no scratching or surface damage, protects vulnerable materials. Manufactured for superior retained tension
Highly Sustainable
Manufactured using post-consumer polyester material and can be recycled after use
Operating
Efficiency
Controlled surface properties minimize tensioning effort to extend tool and machine life
Tenax High Performance Polyester Strapping
Tenax polyester plastic strapping provides maximum load stability for loads that shrink and settle during transit. Stronger than other plastic strapping materials, its excellent elongation and recovery characteristics help straps stay tight and absorb impacts without breaking. This strapping material yields higher break strengths and maintains a higher level of retained strap tension than polypropylene strapping. It is commonly used for palletized loads, such as PET bottles, to prevent product shifting during handling and transit. It performs smoothly and reliably in power strapping machines and manual application tools and is available in general, high-strength, embossed and high-strength embossed.
Made from polyethylene terephthalate (PET), Signode's polyester strapping can be recycled many times. Our manufacturing plants recycle used PET strapping as well as post-consumer and post-industrial PET containers to make new Tenax strapping. Requiring substantially fewer raw materials to manufacture than other strapping, Tenax's innovative composition enables larger coils of strap, resulting in up to 40% less packaging waste and lower transportation costs.
Features & Benefits
Make sure to get the best use from our Tenax strap portfolio and choose the correct product specification for your business needs.
Environmental Factors

Majority of polyester comes from recycled materials, providing environmental care.
Reclamation process is used in some regions to reduce material waste and re-purpose old materials.

Tenax Smooth Strapping

Can be used for wood/lumber, panel board, metals, bailing, can, construction and general industries.

Tenax Embossed Strapping

Can be used for wood/lumber, panel board, corrugated, paper, baling, construction, logistics and F&B industries.
Uses less materials to provide the same specifications in length, width and gauge (thickness), with properties designed to handle sharp edge package needs.
Technical Specifications
Type
Metric
Imperial
Width
8.9 - 32 mm
0.35 - 1.25 Inches
Gauge / Thickness
0.52 - 1.27 mm
0.02 - 0.05 Inches
Length
Standard, Jumbo, Super Jumbo and Mega Jumbo*
Not all products are available in all global markets to get in touch regarding our vast array of TENAX strapping products get in touch.
* Only available in EMEA Region.

Tenax Standard Polyester Strapping
Jumbo Tenax Polyester Strapping
Super Jumbo Tenax Polyester Strapping
Solution Group
Products
Services
Integration
Automation
pack

bundle

unitize

warehouse

transport