Solution Group
Products
Services
Integration
Automation
pack

bundle

unitize

warehouse

transport
Regional Availability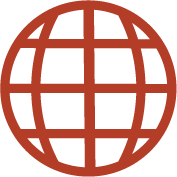 HLS Next generation sensor stretch wrapping machine.
Heavy Duty Design
Built with a box type column and steel structure the HLS is a strong stretch machine
High Uptime & Efficiency
High uptime, high reliability POB rollers for the turntable provide additional low noise pollution
Pallet Sensors
Automatically detects the height of the pallet with automatic pallet height sensors
Pre-Stretch Up to 300%
Signode powered pre-stretch variable up to 300%
HLS Sensor Stretch Wrapping Machine
Introducing the HLS by Signode, a powerful semi-automatic turntable stretch wrapping machine designed to optimize your packaging operations. The HLS is built to withstand heavy-duty applications, ensuring reliable performance even in demanding environments. With AC drives and motors, this machine minimizes maintenance requirements, allowing for smooth and uninterrupted operation. The Signode powered pre-stretch feature enables up to 300% stretch, maximizing the utilization of stretch film and reducing material costs. The automatic pallet height sensing is precise and provides consistent wrapping, eliminating the need for manual adjustments. The PLC control system provides easy programming and customization, allowing you to monitor and adjust stretch performance according to your specific needs. The HLS also offers a reinforcement wrap function, enhancing the stability and security of your palletized loads. With a generous 2.6-meter wrapping height, this machine is suitable for wrapping high cube containers, providing efficient and comprehensive coverage. Experience the advanced features and exceptional performance of the HLS from Signode and revolutionize your packaging process.
Machine Technical Specifications
| Specifications | HLS |
| --- | --- |
| Length (mm) | 2900 |
| Width (mm) | 1610 |
| Height (mm) | 2800 |
| Weight (Kg) | ~ 700 |
| Cycle time | ~2 min/pallet |
| Turntable Speed | Up to 10 rpm variable |
| Power | 230 VAC, 1 Phase, 50 Hz, 16 A |
| Consumption (KW) | 2.0 |
| Controller | PLC with HMI |
Load Technical Specifications
| Specifications | Load and Film |
| --- | --- |
| Pallet Length (mm) | 1130 |
| Pallet Width (mm) | 1130 |
| Pallet Height (mm) | 2600 |
| Pallet Weight (Kg) | 1500 |
| Film Stretch | Variable up to 300% |
| Min. Film Tension (Kg) | 0.5 |
Solution Group
Products
Services
Integration
Automation
pack

bundle

unitize

warehouse

transport