Solution Group
Products
Services
Integration
Automation
pack

bundle

unitize

warehouse

transport
Regional Availability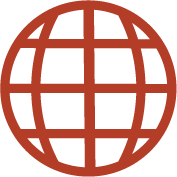 All-electric lumber press and strapping station for lighter load squaring and compaction.
Enhanced Product Protection
Different top batten and bottom runners alongside edge protection can be applied by the SPE-Z20
Great Productivity
Fast, all electric operation reduces service time and the Z20 head maximize uptime
Improved Load Stability
Load squaring and compaction plus repeatable applied strap tension creates stable, transportable bundles
HMI Control Panel
Intuitive, at-a-glance machine status HMI enables simple machine adjustment to suit most products
SPE-Z20
The SPE-Z20 all electric lumber press enables fast, reliable and varied packaging solutions. Coming with a "Strap coil end" pre-warning alarm to facilitate maximized uptime as well as separate Z20 strap feed and tension modules. The flexible nature of this lumber press makes it possible for the magazine to index to the correct position so a different bottom or top batten can be used by the gripper. The machine options provided from simple pack strapping to strapping with a bottom batten are wide ranging; optional automatic variable compression and strap tension and packing format programmes are available. Working alongside the Z20 head which can use 16 or 19mm machine-grade PET strapping the sealer requires air blow-out cleaning typically every 50-75000 cycles and the feeder module, with only 5 moving parts, a blow-out cleaning after some 75000 cycles. From 70-300 kg coils of PET for more uptime, less coil changes plus much improved working environment.
Features and Benefits
Improved Load Protection
To protect load corners it is possible to apply edge-protectors underneath the strap. The edge protection magazine can hold up to 100 pieces per corner for maximum machine availability.
Less Wear and Energy Requirements
The machine uses an all electric drive system and the controls are designed to maximize efficiency and give lower costs compared to other current systems.
Stable Lumber
Using the optimised and variable soft compaction, loads can be stabilised for strapping reducing damage to the sensitive high-quality product surface finish, aiming to reduce your returns, replacements deliveries and costs.
Top and Bottom Batter Application
Multi-functional top or bottom magazines enable the gripper unit to select and apply differing lengths of runners or battens to the load. This can also be run in combination with the edge protection applications.
Technical Specifications
| Specifications | SPE-Z20 |
| --- | --- |
| Top Compaction (kg) | Variable up to 500 |
| Side Compaction (kg) | Variable from 500 to 2000 |
| Compaction Cylinders | Electrical cylinder 1kW motor for sides only. Option for pneumatic side arms. |
| Throughput | 10 - 12 sec/cycle |
Solution Group
Products
Services
Integration
Automation
pack

bundle

unitize

warehouse

transport