Solution Group
Products
Services
Integration
Automation
pack

bundle

unitize

warehouse

transport
Regional Availability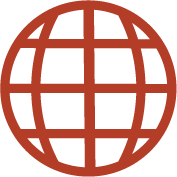 Model 1200 & 1650, turntable strap dispenser supporting longer machine uptime.
Increased Productivity
Longer machine uptime and productivity as fewer stops for strap and coil changeovers
Simple Strap Loading
Unique low profile design supporting easy pallet loading by manual hand or forklift
Solution Flexibility
The 1200 model can use 70-120 Kg coils without changes while 1650 model uses 300 Kg strap coils
Dispenser Loading
Operators don't need to lift or handle individual coils onto a dispenser
ORA-J 1200 and 1650 Turntable Strap Dispenser
The ORA-J strap dispenser has a small footprint design and will be integrated into the strap accumulator tower with varying strap take-up capacity. The electronically controlled turntable provides enhanced positioning; the machine can be delivered to retrofit existing machines. A robust design with readily available industrial components.
Features and Benefits
Reduces Time
Reduces coil change time, in less than 10 minutes to load a pallet into an ORA 1200 with simple hand truck by one operator.
Enhanced Productivity
Improved productivity, as ORA 1650 loaded with one pallet of four mega jumbo coils contains up to 65000m PET strapping. The modular design enables strap accumulator tower to be positioned to suit customer plant layouts.
Minimise Carbon Footprint
Reduced CO2 and carbon footprint due to less load handling, deliveries and shipments within the plant.
Technical Specifications
Specifications
ORA-J
Controls
Separate panel or in Press plc unit

Power
230 V, 3 Ph, 50 Hz P&E

Connection
0,75 kVA

Dimensions (L x W x H) (mm)

| | |
| --- | --- |
| 1200 Model | 1650 Model |
| 1854 x 1200 x 1990 | 2580 x 1650 x 1990 |



Solution Group
Products
Services
Integration
Automation
pack

bundle

unitize

warehouse

transport