Solution Group
Products
Services
Integration
Automation
pack

bundle

unitize

warehouse

transport
Regional Availability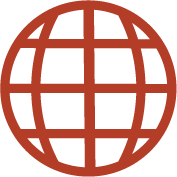 All-electric lumber compression and strapping station
Greater Productivity
Fast, all-electric operation, means reduced service needs and costs versus hydraulic systems.
Simple
Operation
Intuitive, straightforward, icon-driven operator HMI for simple packaging program changes.
Large CO2 Reduction
Environmentally friendly, uses less energy, produces up to 27 tons less CO2/ yr over the machine lifetime.
Lower Energy Needs
Electrical power is used only when in operation and saves from 50,000 to 75,000 kWh per annum.
The LPE Z20 Lumber Strapping Machine
The next generation, electrically powered LPE lumber press range has been designed to reduce customer cost of ownership, improve total cost of ownership (TCO) and be more autonomous in operation. It is easier to use and environmentally more friendly with a significantly lower CO2 footprint, than with conventional hydraulically powered systems. Consistent, repeatable load compression and strap tension accurately secures lumber packs. The high-speed, life time guaranteed electrical compression cylinders use less energy, need less service and parts and apply more controllable compression to the loads. The designed-in use of low or no-wear components, reduced service needs and the electric drive system reduces emissions and costs verses traditional hydraulic systems.
---
Features and Benefits
Reduced set up time, strap loading and thread-up to the top-mounted Z20 modules is also quicker and easier for operators for more machine uptime.
Repeatable electrical compression, depending on the product being strapped, planed or rough sawn timber, the electric compression can be infinitely varied producing optimum packs for handling, storage and transport. This means all straps remain tight round the load.
Stable lumber packs, using variable and highly accurate compression, each type of load can be compressed and strapped with less surface or edge-damage. Repeatable strap tension helps reduce the need for re-strapping in the storage yard.
Unique Z20 modular strapping head technology, the two-piece modular strapping units enable easy and fast service using simple tooling, plus they use few wearing parts for minimized TCO. Quick to remove modules from cradles allow faster turnaround in less than 2 minutes.
Easy to use HMI system, the simple and intuitive HMI machine controls enables many formats and load packaging styles to be stored as many formats and load packaging styles to be processed. Service access to the machine via the HMI allows the program and data storage to be accessed.
Technical Specifications
Strapping Head

Top mounted Z20
Strap Type

16 - 19mm Tenax®
Top Compression

Variable up to 7.5 tons*

Side Compression

Variable up to 7.5 tons*

Compression Cylinders
Electrical with 3 kW drive motors

Chute Type

Short chute flaps permit feeding of strap at any height

Electrical Supply
400 VAC, 50 HZ, 3PE

Power Consumption
6 kVA

Control Voltage

24 V DC

Throughput

10 - 12 sec strap application cycle**

Machine Weight
Approx. 3,900kg

Strap Coil Core

Inner Ø 406mm
Outer Ø 760mm
Width 190 - 305mm

Control Panel (HMI)

Free standing HMI control panel, 6m cable length

Colors

Machine frame: Black aluminium, RAL 9005 Electrical cabinet: Light Grey, RAL 7035 Compression platen:
Signal Yellow, RAL 1018

Min. Conveyor Height

470 mm

Solution Group
Products
Services
Integration
Automation
pack

bundle

unitize

warehouse

transport