Solution Group
Products
Services
Integration
Automation
pack

bundle

unitize

warehouse

transport
Regional Availability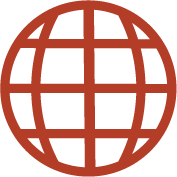 LPS Z20 is a scissor press and strapping station designed for high compression and strapping of lumber.
Secure
Loads
Variable pack compression supporting compact and transportable loads for all lumber types
Ease
of Use
Use the dashboard to easily make machine adjustments via a simple and intuitive display
High Productivity
Suitable for most plants, the telescopic chutes enable fast strap feeding for the Z20 head
Consistent Strapping
Consistent and repeatable applied strap tension, packages are secured accurately every time
LPS Z20 Lumber Press
The LPS Z20 from Signode has been designed to consider the specific needs in the lumber industry for accurate and high compression and strapping of lumber packages. Additionally, the strapping head consists of separate sealing and tensioning modules. Being side mounted the modules can provide optimum strap tension around the package. Using variable and accurate compression, each type of load can be compressed and strapped with less surface or edge-damage. Repeatable strap tension also gives stable loads, reduces loose straps on packs and thus less yard re strapping time and costs. The machine also provides a small machine footprint, which makes it suitable for plants lacking a larger packaging area space facilitation simpler integration into your production line.
Features and Benefits
Solid stackable bundles
Full width compaction arms provide repeatable load compression every time on the load.
System visualisation
Pictograms and simple iconography for all machine controls - less training needed. All changes from control panel - easy for operators to use, at-a-glance machine status
Multiple flexibility
Flexibility for the production is possible with multi-machine configurations. Top and/or side compaction can be selected and varied to suit each product to be packaged
Reduced set up time
Strap loading and thread-up to the side-mounted Z20 modules is also quicker, easier and safer for operators for more machine up-time
Technical Specification
| Specification | LPS Z20 |
| --- | --- |
| Strapping Head | Side Mounted |
| Compression Cylinders | Hydraulic |
| Top Compression (tons) | Up to 7.5 |
| Side Compression (tons) | Up to 7.5 |
Solution Group
Products
Services
Integration
Automation
pack

bundle

unitize

warehouse

transport