Solution Group
Products
Services
Integration
Automation
pack

bundle

unitize

warehouse

transport
Regional Availability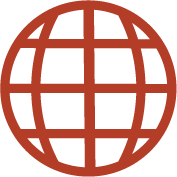 The LP Z20 is a hydraulic compression and strapping station used in the lumber industry.
Heavy Duty Design
Updated design of hydraulic press for longer lifetime and lower operating costs
Simple Strap Feeding
Strap feed to the Z20 head from outside reduces the operator workload
Easy to
Use HMI
Machine adjustments made from simple HMI – a self explanatory intuitive system
Consistent Packaging
Repeatable compression provides stable, stackable strapped packs
LP Z20 Lumber Press
The Lumber Press LP Z20 is designed to provide a fast, easy to use and reliable unit for lumber strapping. The machine can be equipped with many accessories to suit the needs of your plants and products to be packaged, with a minimum height of 250 mm. the LP Z20 has been designed to consider the specific needs in the lumber industry for accurate and high compression and strapping of timber packages. The precision compression and PET strap tension mean that pallets/packs are easy to handle and transport. Additionally, twin and up to quadruple batten magazines, each can be separately reloaded with no production stops for enhanced productivity. Unique Z20 modular strapping head technology facilitate easy and fast service using simple tooling, plus they use few wearing parts for minimised TCO. Quick to remove Z20 modules from the cradles to allow a faster turnaround in less than 2 minutes.
Features and Benefits
Easy to Use
Pictograms and simple iconography for all machine controls - less training needed. All changes from control panel - easy for operators to use, at-a-glance machine status
Speed of Set up
Strap loading and thread-up to the top-mounted Z20 modules is also quicker, easier and safer for operators for more machine up-time. A strap guide tube from the dispenser enables strap feed to the Z20 head without entering the machine safety zone.
Efficient Compression Drives
Using existing customer hydraulic supply lines the load compression is accurate for each strap applied for optimum damage-free packing.
Technical Specification
| Specification | LP Z20 |
| --- | --- |
| Strapping Head | Top mounted modular strapping head Z20 |
| Compression Cylinders | Hydraulic |
| Top Compression (tons) | Up to 7.5 |
| Side Compression (tons) | Up to 7.5 |
Solution Group
Products
Services
Integration
Automation
pack

bundle

unitize

warehouse

transport