Solution Group
Products
Services
Integration
Automation
pack

bundle

unitize

warehouse

transport
Regional Availability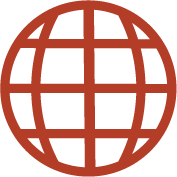 Sealless combination tools for steel strapping.
SCM and SCMH Sealless Combination Tools
The SCM and SCMH sealless combination tools require no metal seals, saving time and money. Production interruptions for reloading are eliminated, along with the purchasing, inventorying and loading of seals. Sealless combination tools use interlocking keys to secure the ends of the strap.
Features and Benefits
The lightweight, ergonomic design features two-strap loading,
manual slack pull and minimal sealing effort to reduce operator fatigue.
Low-maintenance design with simple adjustments and few wear parts.
Manufactured with Signode proven alloys, tools are lightweight
yet durable enough for the most demanding applications.
Technical Specifications
Model
Strap
Width
Strap
Thickness
Joint
Type
Tool
Weight
SCM-12
1/2"
(13mm)
0.015"-0.023"
(0.38-0.58mm)
3 Key
Interlocking
8.4 lbs.
(3.8 kg)
SCM-58
5/8"
(16mm)
SCM-34
3/4"
(19mm)
0.015"-0.025"
(0.38-0.64mm)
SCMH-58
5/8"
(16mm)
0.020"-0.023"
(0.51-0.58mm)
11 lbs.
(5.0 kg)
SCMH-34
3/4"
(19mm)
0.023"-0.031"
(0.58-0.79mm)
Solution Group
Products
Services
Integration
Automation
pack

bundle

unitize

warehouse

transport