Solution Group
Products
Services
Integration
Automation
pack

bundle

unitize

warehouse

transport
Regional Availability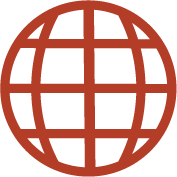 Robotic debander for auto strap removing from steel coils.
Automates
Process
Replaces manual strap removal
Streamlines
Operation
Intuitive design allows for easy programming
Simplifies
Strap Disposal
Bundles and deposits strap into built-in waste container
Operational Versatility
Accommodates varying product and coil sizes
RCU-CH-EH Robotic Strap Cutting Machine
The RCU-CH-EH automates the cutting and removal of steel strap, reducing operator involvement in the processing of steel coils. Its intuitive design coupled with a multi-axial robot arm allows for processing different coil sizes and strap configurations, making it ideal for a wide range of production facilities.
Strap Cutting Process
Strap placement identification
As the coil is rotated the robot scans to detect the end-lap, once detected rotation continues until the end-lap falls between the 5 - 7 o'clock position.
Cutting and removal
The powerful gripper units hold the strap in place, while the cutter cuts and removes the strap from the coil.
Compaction
The gripper unit places the strap into the folding and rolling unit to pack the strap into a small, easily handled bundle.
Disposal
The unit places the processed strap bundles into a designated waste container on the machine.
Technical Specifications
Robot
| | |
| --- | --- |
| Model | ABB / Nachi / Kuka * |
| Drive System | AC servo system |
| Payload | 120 kg (264 lbs) |
| Max. Reach | 3100 mm (122") |
| Unit Weight | 985 kg (2,171 lbs) |
*A Signode representative can recommend the correct model for your application
Coil Dimensions
| | |
| --- | --- |
| Diameter | 1000 - 2740 mm (39" – 107.8") + |
| Width | 800 - 2100 mm (31" – 82.6") + |
| Thickness | 1.2 - 7.0 mm + |
| Coil Direction | Parallel to the walking beam |
| Coil Tail Direction | 5-7 o'clock position |
Strap Information
| | |
| --- | --- |
| Strap Type | For circumferential & eye straps |
| Seal Location | 12-3 o'clock position |
| Strap Material | Apex® or Magnus® |
| Strap Width | 19-32 mm (.74 - 1.25") |
| Strap Joint | With or without seal |
| Strap Thickness | 0.64 to 1.1 mm (.03-.04") |
+Adjustments can be made to accommodate customer applications
Solution Group
Products
Services
Integration
Automation
pack

bundle

unitize

warehouse

transport