Solution Group
Products
Services
Integration
Automation
pack

bundle

unitize

warehouse

transport
Regional Availability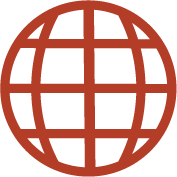 PNSC pneumatic push-type combination tools for steel strapping.
Easy
Operation
The PNSC-2 enables two-strap loading and two-button operation with the ability to remove the strap with ease after cycling.
High
Performance
Fast cycle time and the ability to apply up to 700 lbs. (3114 N) of tension. The PNSC2-34HT can apply up to 1000 lbs. (4448 N) of tension.
Reliable
Strength
Creates a single reverse notch seal joint for maximum joint strength.
Durable
Design
All metal and alloy parts provide long-lasting, low-maintenance
operation.
Pneumatic Push-type Combination Tools
Pneumatic push-type combination tools are used with push-type seals on irregular-shaped packages. Air power tensions, seals and cuts the strapping.
The PNSC2 tools are design for use with 1/2" (12mm), 5/8" (16mm) and 3/4" (19mm) steel strapping.
Features and Benefits
Combination tools function as tensioners, sealers, and cutters. They save time by eliminating the handling of separate tools.
Single Reverse Notch (SRN) seal joint.
Pneumatic operation.
Under 10 lbs. weight.
Technical Specifications
Model
Strap
Size
Strap
Thickness
Maximum
Strap Tension
PNSC2-12
1/2"
(12mm)
0.017"-0.023"
0.43mm-0.58mm)
700 lbs.
(3114 N)
PNSC2-58
5/8"
(16mm)
PNSC2-34
3/4"
(19mm)
0.017"-0.025"
0.43mm-0.64mm)
PNSC2-34-HT
1000 lbs.
(4448 N)
Solution Group
Products
Services
Integration
Automation
pack

bundle

unitize

warehouse

transport