Solution Group
Products
Services
Integration
Automation
pack

bundle

unitize

warehouse

transport
Regional Availability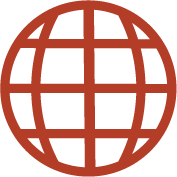 Excellent protection for packaging metals, including automatic wrapping.
Highly Sustainable
100% Recyclable packaging option helping to reduce carbon footprint
Minimise Damage
Helps reduce damage to coils using heavy duty materials
Easy to Use
Easily to manipulate (cut) to meet your product needs
High Performance
Dual layer provides maximum protective performance
Plastscrim
Plastscrim is laminated packaging material consisting of two layers of materials: HDPE scrim (or PP leno) and PE coating (PP coating), which can be applied on one or both sides according to customer's request. Plastscrim packaging material is 100% recyclable, helping to reduce the burden on the environment. Plastscrim is a material with a variety of uses, suitable for steel, engineering, construction and the wood industries. It can be used to package steel products, construction products, roofs, open-air constructions, wooden timber, engineering machines as well as to cover cargo during transportation, and many more use cases.
Features and Benefits
Customisable
Customise your Plastscrim product to the colour or print of your choice. We can also offer the material with VCI.
PP Woven strength
To form the outer layer of Plastscrim a combination of PP woven fabric and PP coating in the customers requested colour is used.
Technical Specifications
Specification

Unit

Typical Values

Weight

g/m²

100
Tensile Strength
Machine Direction
N/50mm
749.7
Cross Direction
N/50mm

547.5
Tear Resistance
Machine Direction
N/mm

142
Cross Direction
N/mm

138
Salt Test
visual
No corrosion

Width Range
mm
500 to 3000
Solution Group
Products
Services
Integration
Automation
pack

bundle

unitize

warehouse

transport