Solution Group
Products
Services
Integration
Automation
pack

bundle

unitize

warehouse

transport
Regional Availability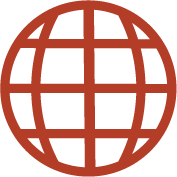 An excellent anticorrosive protection for heavy duty applications of packaging of metals.
Enhanced Reinforcement
The middle of the three layers is PE woven fabric to provide strength
VCI Absorbtion
The inner layer of the paper has a VCI absorption layer for moisture
Heavy Duty
The three layer materials provide a strong tear resistance
Easy to Use
Easy to manipulate and shape for your packaging needs
Plastex Plus
Plastex Plus is laminated packaging material consisting of 3 layers of material: kraft paper, HDPE scrim and PE coating. It is similar to Plastex but instead of PP leno, it has densely woven HDPE scrim that strengthens the whole material providing enhanced protective characteristics. It protects against outside forces and at the same time, markedly protects material against mechanical damage. Plastex Plus is used in steel, engineering and other industries. Based on better physical characteristics, it is suitable material for packing steel coils, steel sheets and other steel and metal products that require a higher degree of protection against mechanical damage.
Solution Group
Products
Services
Integration
Automation
pack

bundle

unitize

warehouse

transport
Features and Benefits
Lower costs
Using Plastex Plus as a main packaging material is cost-effective and saves time during the packing process.
Guaranteed quality
Made from three layers including densely woven HDPE scrim, offering variable woven fabric reinforcement.
Customisable
Available in any colour based on request as well as custom printing available, Plastex is a anti-corrosive packaging product.
Technical Specifications
Specification

Unit

Typical Values

Weight

g/m²

140
160
Tensile Strength
Machine Direction
N/50mm
311.5
492.7
Cross Direction
N/50mm

378.2
453.9
Tear Resistance
Machine Direction
N/mm

139.4
273.9
Cross Direction
N/mm

167.2
324
Salt Test
visual
No corrosion
No corrosion
Width Range
mm
500 to 3000