Solution Group
Products
Services
Integration
Automation
pack

bundle

unitize

warehouse

transport
Regional Availability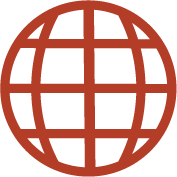 PLASTEX is excellent anti-corrosive protection oriented for standard applications of packaging of metals.
Several Layers
LDPE used to laminate 3 layers providing a high strength solution
Ease of Use
Plastex is easy to manipulate (bend or cut) to your needs
Absorbs Moisture
Plastex is able to absorb moisture keeping your metal coils protected
Customisable
Customise outer layer of LDPE film in requested colour and print
Plastex
Plastex is laminated packaging material consisting of 3 layers of material: kraft paper, PP leno and PE coating. The combination of these materials provides excellent packaging and protective features. Depending on requirements, Plastex can be used with different thickness of material and is available in a variety of paper types such as, kraft, recycled kraft and crepe.
Plastex is a material that offers a simple and fast way to package goods. It is typically used is in the steel industry to pack steel coils and sheets, but is also used in engineering, construction and other industry applications.
Features and Benefits
Variable reinforcement
Multi-layer packaging product with excellent anti-corrosive protection and medium mechanical strength that is oriented for standard iron and non-ferrous metal applications.
Guaranteed quality
Tested in various ways for tensile strength and tear resistance. Plastex holds ISO 9001:2015 quality management certification as well as 14001:2015 environmental management certification.
Customisable
Available in any colour based on request and custom printing is available, Plastex is a anti-corrosive packaging product.
Technical Specifications
Specification

Unit

Typical Values

Weight

g/m²

120
140
Tensile Strength
Machine Direction
N/50mm
323.4
348.1
Cross Direction
N/50mm

219.2
260.7
Tear Resistance
Machine Direction
N/mm

37.5
20.5
Cross Direction
N/mm

48.7
37.3
Salt Test
visual
No corrosion
No corrosion
Width Range
mm
500 to 3000
Solution Group
Products
Services
Integration
Automation
pack

bundle

unitize

warehouse

transport