Solution Group
Products
Services
Integration
Automation
pack

bundle

unitize

warehouse

transport
Regional Availability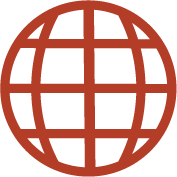 PH-2 manual push-type rack and pinion tensioner for 3/4" to 1-1/4" width steel strapping.
PH-2 Manual Push-type Rack and Pinion Tensioner
The PH-2 tensioner is a rack and pinion tensioner for heavy round or irregular applications. The PH-2 uses a serrated gripping dog to hold the pulled strap end. It can be used with either dry or lubricated strapping on round or irregular shaped packages. This tensioner has limited take-up.
Features and Benefits
All metal and alloy construction
Strong and durable
Easy to use and maintain
High strap tension
Technical Specifications
Model
Strap
Width
Strap
Thickness
Strap
Type
Tool
Weight
PH-2
3/4" (19mm)
to
1-1/4" (32mm)
0.020" (0.35mm)
to
0.035" (0.89mm)
Apex
Apex Plus
Magnus
7 lbs.
(3.2 kg)
Solution Group
Products
Services
Integration
Automation
pack

bundle

unitize

warehouse

transport