Solution Group
Products
Services
Integration
Automation
pack

bundle

unitize

warehouse

transport
Regional Availability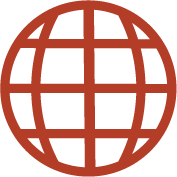 Inner and outer diameter protectors contour to the circumference of metal coils protecting the inside and outside edges from damage during shipping and handling.
Highly Sustainable
Made from 100% recycled materials and are fully recyclable
Application Versatility
Custom sizes and coatings available for individual product requirements
Reduces
Damage
Safeguards coil edges from handling equipment
Increases
Productivity
Easy, time-saving application
ID/OD Edge Protection
Angleboard's inner (ID) and outer (OD) coil protectors, designed specifically for paper roll or metal coil edges, help to prevent product damage that can occur from the rigors of handling. With the notched design the product is able to follow the outer contour of the item allowing for a precise fit. The product can also be equipped with optional printing (in one color) and comes in brown or white.
Features and Benefits
Streamlines application
Both ID and OD coil protectors conform to a roll's edges, making them much easier to install and position than traditional products. ID coil protectors feature overlapping layers that provide 100% coverage on the inner edges, preventing damage from strapping and material handling equipment. OD protectors are notched and scored to conform to the circumference of the roll, eliminating special handling to keep them in position.
Reduces expenses
ID and OD protectors, constructed from laminated paperboard, provide unparalleled strength and stability, making them a more cost-effective solution than products made with other raw materials. Manufactured from recycled materials and 100% recyclable, they help to simplify disposal and reduce costs by eliminating inventorying and return freight fees.
Application versatility
Available in both standard and custom gauges and lengths, ID and OD protectors can be manufactured specific to individual product requirements, making them ideal for a wide range of products including those with larger diameters. For specialized applications, OD protectors are available in a poly-lined option to provide moisture and rust resistance.
Technical Specifications
| Leg 1 | Leg 2 | Thickness (mm) |
| --- | --- | --- |
| 35 | 35 | 2/3 |
| 50 | 50 | 2/3 |
| 60 | 60 | 2/3 |
| 70 | 70 | 2/3 |
| 80 | 80 | 2/3 |
* Leg measurements taken externally.
** Product can be provided in alternative sizes.
Alternate Trade Names
Angleboard Notched
(Angleboard EMEA)
Solution Group
Products
Services
Integration
Automation
pack

bundle

unitize

warehouse

transport