Solution Group
Products
Services
Integration
Automation
pack

bundle

unitize

warehouse

transport
Regional Availability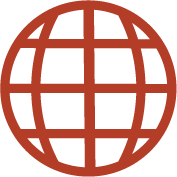 Mimawrap high performance stretch film for optimal holding and pallet stability is available in blown or cast films.
Mimawrap High Performance Stretch Film
Mimawrap high performance film can be used for a diverse array of needs across heavy duty loads and in high performance output lines. Fulfill your business needs with high performance stretch film available both cast and blown. This high performance range supports a wide array of industries. From fragile goods to heavier loads, get in touch with our technical team to find out the best stretch film for your business need.
Specialising in films for multiple purposes our research and development dedication leads to a product range for many needs, with quality at the forefront of development your specialist business needs can be met unitising your product line, meaning it is protected on its journey to your customers.
Film Range and Technical Specifications
High performance machine film is available in many lines including BH, HSB, ST, BHH, PXL, and UP.
Film
Benefits
Thickness
Width (mm)
Recommended Pre-Stretch

Pallet Type Suitability
*See below
BH
The perfect blown film for high performance applications and heavy duty loads.
17 / 19 / 22 / 30
500
Up to 310%
B and C Loads
HSB
The ultimate blown film for high-speed machines and high production outputs
25
500
Up to 300%
B and C Loads
ST
Specially designed to provide optimal holding forces and pallet stability at the highest pre-stretch levels
15 / 17 / 20 / 23
500
Up to 300%
A, B and C Loads
BHH
Specifically for heavy duty, irregular shaped and difficult pallets
22
500
Up to 270%
B and C Loads
UP
High performance cast film with high pre-stretch on fast wrapping machines
17 / 20 / 23 / 30
500
Up to 270%
A, B and C Loads
HP
Cast film for superior performance on high speed equipment
-
500
Up to 250%
A, B and C Loads
*Pallet Load Types
Load which fits the pallet perimeter and is balanced center of gravity.
Asymmetric loads which are slightly unstable prior to wrapping and subject to crushing issues (product depending)
No construction pattern and very unstable before wrapping
Get in touch with our team to find out which Mimawrap product line is best for your business.
Solution Group
Products
Services
Integration
Automation
pack

bundle

unitize

warehouse

transport