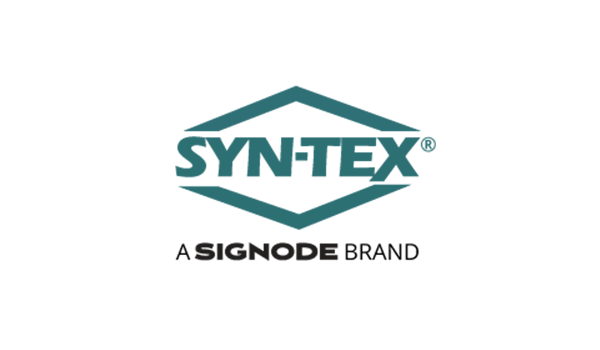 SYN-TEX ®
Signode has provided Syn-Tex FIBC Bulk Bags solutions for various product applications and businesses for over 40 years. We also produce specialist Syn-Tex branded products for construction and environmental protection and strive for quality at every step. Through experience and innovation in heavy seam strength designs of woven products we also serve industry specific challenges including Steam Blankets for the Oil and Gas Industry as well as Gravel and Geo Textile solutions aimed to prevent coastal erosion and support de-watering applications.
Quality Control
Our Quality Assurance Program features continuous improvement through detection, control and implementation of the appropriate corrective actions.
Research & Development
Our goals are to increase the quality and functionality of these products, and/or reduce the cost.
Leaders in Industry
With our partners and relationship building we enhance our products, testing systems and research and development.
Focus on Protection
We focus on quality, to make sure all our products provide the protection and safe storage for environmental solutions.
About Syn-Tex - a Signode Brand
Focused on putting more into every bag. Our ongoing investments into customers and environmental needs allow us to develop a diverse range of products impacting multiple industries. Our products have been on the frontlines of flooded cities and helped the oil and gas sector. Our team has never stopped innovating and improving our products and processes for the benefit of our customers.
Syn-Tex Solutions - Packaging Products
Designing mechanisms to protect dry flowable products including powders, resins and hazardous materials. Our super strength woven polypropylene bags can assist you with your bulk storage. We provide flexible containers for handling, storing and shipping of extreme hazardous products. Our product portfolio includes Catalyst Bags and FIBC Bulk Bags.
Syn-Tex Solutions - Coastal Erosion
We provide Geo Textile Tubes and Gravel Bags to assist with erosion control along shorelines. Protecting the shoreline to protect livelihoods, erosion of the shoreline can provide havoc to the environment. Erosion control products provide protection in hostile environments, with the ability to withstand the elements.
Syn-Tex Solutions - Oil and Gas Mining
During Oil and Gas extraction working in a safe and efficient workspace is imperative. We have years of hands on experience within the oil and gas industries and strive to produce products matching the industries requirements. We produce the Steam Blanket a quick and easy climate proofing solution.