Solution Group
Products
Services
Integration
Automation
pack

bundle

unitize

warehouse

transport
Regional Availability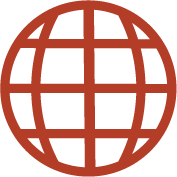 Geo-Textile tubes are an erosion solution used in coastal protection and built to perform in all weathers.
Geo-Textile Tubes
Used to control erosion issues on costal shorelines and rivers as well as sludge drainage, Geo-Textile tubes are a powerful protection tool. Protecting the shoreline from powerful waves, these tubes not only protect the shoreline but provide support in beach and river bank restoration. Proactive solution for municipal, commercial, industrial and private shoreline protection and optimal property protection.
The Syn-Tex dewatering bags and tubes are custom built containers made of geo textile fabric, carefully chosen to fit the requirements of the job. The tubes are a cost effective alternative when dewatering large quantities of high liquid content such as municipal lagoons and septic systems, animal or industrial waste and marine sediments.
Technical Specifications
Circumference

(feet)

Lengths (feet)
30', 45', 60', 75' and 90'
50' or 100'


*Customized length is also available
Solution Group
Products
Services
Integration
Automation
pack

bundle

unitize

warehouse

transport