Solution Group
Products
Services
Integration
Automation
pack

bundle

unitize

warehouse

transport
Regional Availability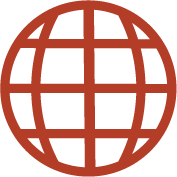 Big Bags to fit your shipping needs, custom manufactured Bulk Bags to meet your requirements.
Flexible Intermediate Bulk Containers / Bulk Bags
Polywoven Bulk Bags designed to fit your shipping needs. Custom made to size and specification to meet all filling, handling and emptying requirements. Our Bags have 5:1, 6:1 and 8:1 safe working load and hold a UN certification if required. Bulk Bags are manufactured with loading and discharge in consideration; a variety of loading and discharge methods are available to provide optimal bag performance. Our goal is to provide a product with minimized waste and reduce chances of product contamination.
Our Bulk Bags provide protection for a wide range of use cases including:
Building
Ideal for use with aggregate, cement, lime etc.
Petrochemistry
Available for specialized products such as Polyethylene, Ammonia, Cyanide, Acetaldehyde, Vinyl Chloride, Cyclohexan.
Pharmaceutical
Store and transport fertilizers, plastics, polymers, calcium oxide.
Food Grade Materials
Maintain the quality of products such as peanuts, sugar, cereals, seeds, among others.
Mining
Bulk Bags supporting with the containment of its materials such as: copper, gold, silver, aluminum, lead, iron, etc.
Hazardous Materials
Liner designed to contain safe hazardous materials such as: hazardous household waste, soil recovery, material spills, etc.
Solution Group
Products
Services
Integration
Automation
pack

bundle

unitize

warehouse

transport