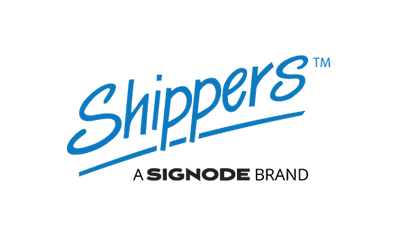 Shippers™
Shippers comprehensive dunnage airbags have been manufactured for over 40 years. As an industry leader, Signode is dedicated to creating the highest quality products and cutting-edge load securement innovations. We are a global supplier, and the only supplier able to provide every material type of airbag (paper, vinyl, and polywoven) to the shipping industry. We provide load securement products and customize shipment securement solutions. We offer assigned customer service agents, on-site load load securement specialists, custom toad audits, and professional training to fit your shipping needs.
About Shippers
Shippers is a brand of Signode, a $2.4 billion global company with over 100 years in business. Signode is a pioneer in the industrial packaging industry with a long history of creating revolutionary materials, products and technology for the industry. Our team has the knowledge and expertise to help you with all of your industrial and transit protection needs.
We have an experienced sales force to assist our customers with all of their load securement and damage prevention needs. Our trained staff fully understands the critical role that shipping plays in providing a quality product that meets your delivery requirements.
Commitment to Quality
Along with "built-in" quality, Signode has dedicated facilities and Statistical Process Controls (SPC) to ensure our product meets the customers' needs. The commitment on behalf of each and every Shippers manufacturing facility employee has resulted in an ISO 9001 certification. And as further testament to this standard. Shippers recently received certification from Det Norske Veritas (DNV).