Solution Group
Products
Services
Integration
Automation
pack

bundle

unitize

warehouse

transport
Regional Availability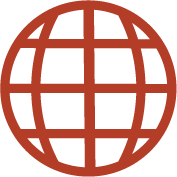 Shippers specialty airbags provide the most flexible coverage, even in the largest of voids, while locking your load in place.
Maximum
Quality
Airbags are manufactured with Statistical Process Controls and are AAR verified
Highly
Sustainable
Manufactured with materials that are recyclable and reusable
Versatile
Products
Specialty airbags adapt to sensitive product loads
Load Assessments
Complimentary audits for damage prevention recommendations
Shippers™ Specialty Airbags
Shippers specialty airbags are offered in a variety of different sizes and strengths to provide the most flexible coverage while locking your load in place. Made of recyclable material, these reusable airbags are easy to install, quickly inflate and are an economical option to help prevent damage to your products. Our specialty airbags offer versatility and to accommodate sensitive and complex load configurations that need to be handled with softer contact.
Big Foot Vinyl Airbags
Shippers vinyl dunnage airbags provide the most coverage, even in the largest of voids, while locking your load in place. Made of 100% virgin vinyl, the material is naturally waterproof, perfect when traveling through wet conditions. Big Foot airbags are also perfect for use in refrigerated transport, where moisture can become an issue.
When the Big Foot airbag inflates, it molds and adheres itself to product loads, taking shape to odd configurations without damaging boxes. Since vinyl is naturally elastic, airbags can expand and contract with changes in altitude, preventing failure in over-the-mountain shipments
The Big Foot inflates in record speed with our Turbo Flow Inflation System, and the airbag allows for easy inflation and deflation with a quick press and turn of the valve cross.
Level 0
Load Capacity: Less than 45,000lbs
Max PSI: 1.5
Modes of Transportation: Truck, Sea Container
Flex Airbags
Made of low density polyethylene, our Flex Airbag offers significant protection and savings for lightweight over-the-road applications. The Flex Airbag is a great low cost solution for truck loads under 45,000 lbs. The Flex Bag "flexes" to fit in voids of up to 12 inches and adheres to boxes and product loads during transit.
While other airbags are meant to be strong and rigid in order to brace heavy duty loads, the Flex Airbag was created to be pliable and provide pad or cushion for lightweight and delicate loads. This means that Flex Airbags can take shape to odd box sizes or product shape while also protecting delicate boxes or product loads.
Used with our Superflow Inflator, Flex Airbag inflation and deflation is effortless. Simply fill with compressed air through the valve and once the airbag has reached its optimal fill, air will redirect out the back of the Superflow Inflator. This ensures bags are not over or under-filled.
Classified as a Lightweight (Level 0), Flex Airbags are made of 100% recyclable materials and have always been USA Made.
Level 0
Load Capacity: Less than 45,000 lbs
Max PSI: 0.5
Modes of Transport Used: Truck
Solution Group
Products
Services
Integration
Automation
pack

bundle

unitize

warehouse

transport