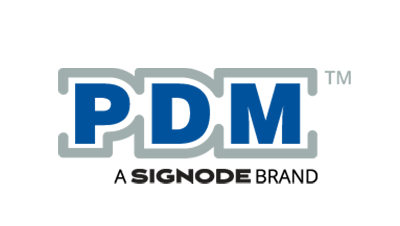 PDM™
Custom Engineered Packaging Solutions
Signode's custom designed PDM foam packaging components provide a cost-effective solution for interior, or what we like to call "inside the box," product protection. Our products are constructed with lightweight foam materials that provide cushioning, shock resistance, strength and durability during the rigorous distribution cycle. Our custom designs protect products of practically any shape, weight and size, and some packs can be reused multiple times helping to reduce material and packaging costs.
Custom Engineered
In-house design lab provides sample prototypes and ASTM testing
Quick Turnaround
Fast response with 3-5 days production on most orders
Product Protection
Minimizes the occurrence of damaged and returned goods
Unlimited Flexibility
Technology that provides endless packaging options for a variety of industries and products
About PDM
PDM is a brand of Signode, a leading manufacturer of strap, stretch, and protective packaging consumables, tools and equipment. Signode's product portfolio provides customers with expertise in every part of the end-of-line packaging process to help businesses improve the efficiency and effectiveness of their packaging systems.
PDM custom foam interior protective packaging has been manufactured for over 20 years and can confidently assist with all of your packaging requirements, including design and engineering of unique cost effective protective packaging. From sales, to customer service, to our design engineers, we are committed to providing exceptional packaging solutions for all types of industries and applications from a prototype development project, or a high volume application. We can typically provide prototype samples and quotes within 2-3 days, with average lead times of 3-5 days.
Custom-Designed Packaging
We utilize an in-house team of protective packaging design engineers that will create the best possible foam solution for your product. We have over 70 years of combined package design experience with quick turnaround time, and we can also provide ASTM testing. We can provide sample prototypes so customers can touch and feel the actual foam product that will be used for their packaging. We also have the ability to create digital prototypes as our primary design software used is SolidWorks, providing our engineers the ability to create a digital 3-D model of your product and part needing to be packaged. These options provide our customers with detailed representations of how the overall pack-out will look on their product.
Products
PDM™ Assembled and Molded Foams

Signode's PDM branded interior foam protective packaging assemblies and molds are custom engineered utilizing a variety of foams and corrugated materials.

See more

PDM™ Fabricated Foam

These fabricated foam options are custom designed for a variety of industry applications such as, automotive, pharmaceuticals, glass and many more.

See more

PDM™ Molded Polyurethane Foam

PDM Moulded Polyurethane Foam is custom-designed and cushions and protects your products during the shipping cycle.

See more