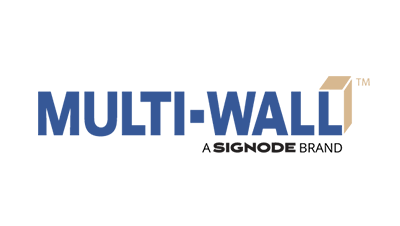 Multi-Wall™
Custom Protective Packaging Solutions
Multi-Wall's comprehensive line of protective packaging products provide a cost-effective solution for transportation dunnage, inner and outer product protection as well as the structural foundation for unitized goods. Our products are constructed with lightweight materials that are highly resistant to shock, providing strength and durability throughout the distribution cycle. In addition to being sustainable and cost-effective, we are available with special customization to meet customer-specific applications, from special designs to surface finishes.
Cost-effective
Solution
Lightweight materials help to simplify handling and reduce freight costs
Quality
Control
In-house ISTA-certified lab simulates the rigors of shipping and handling
Highly
Sustainable
Products made using renewable resources that are 100% recyclable
Fully
Customizable
Customized products designed specifically for customer applications
About Multi-Wall
Multi-Wall is a brand of Signode, a leading manufacturer of strap, stretch, and protective packaging consumables, tools and equipment. Signode's well-known, trusted product portfolio and brands provide customers with expertise in every part of the end-of-line packaging process, providing businesses with packaging solutions to improve the efficiency and effectiveness of their packaging system operations.
For more than eighty years, Multi-Wall protective packaging have been custom designed and manufactured for customers. As a recognized brand leader in the industry, we've had a history of growth through product innovation, unsurpassed design and superior customer service.
Our protective packaging prioritizes creating a greener world through energy efficient practices and procedures in our plants, as well as in our manufacturing process. From using renewable resources that are biodegradable, non-toxic and 100% recyclable to sharing their best practices through their corporate network, the Multi-Wall brand of products continues to be innovative, while inspiring others to integrate sustainability into their own production practices.
Manufacturing Facilities
Custom-Designed Solutions
Multi-Wall's ISTA certified lab and design center simulates the rigors of shipping and handling, helping products meet applicable transport packaging standards. Our in-house design solutions team utilizes their years of knowledge, industry insight and comprehensive product line to develop packaging solutions that reduce costs and damages for our customers.