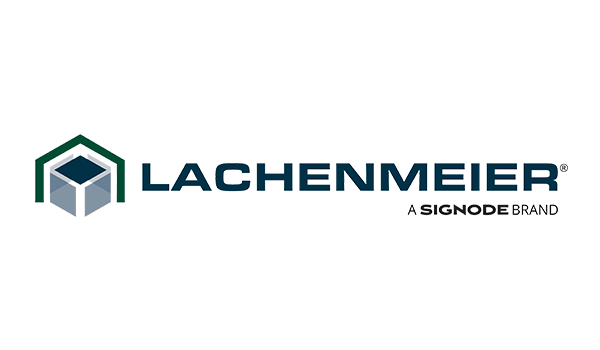 Lachenmeier
Signode proudly provides Lachenmeier stretch hood wrapping solutions for customers around the world. We design, manufacture, and integrate simple and yet highly efficient stretch hood wrapping solutions to help solve the complex challenges in end-of-line packaging.
We focus on machine performance in combination with the right packaging film and we look for cost saving opportunities while finding ways to reduce film usage and to improve the quality of the wrapping.
Discover how Signode can help identify your unmet packaging needs and find solutions that suit your packaging requirements by contacting us today.
For Multiple Product Applications
We have over 40 years of experience working with diverse industries to deliver packaging solutions that help increase your company's efficiency as well as bottom line. With a deep understanding of customer products and requirements, our solutions help solve complex packaging challenges.
From palletized goods in the food, beverage and pharma industry, to bricks, blocks and pavers in the construction industry, to bagged commodities in the chemical industry, to insulation material and products in the appliance industry, the list of applications continues.
Wrapping Patterns
Multiple wrapping patterns allow wrapping using either a fully closed hood to film sleeves and short hoods, as well as film reinforcements applied where needed on the load for improved load stability.
Load Palletizing Versatility
The Lachenmeier stretch hooders accommodate variable load sizes and types, from fully cubed loads and irregular loads to a single box on a pallet.
Pallet Load Testing
Your company produces great products. But even a great product – if it is not packed correctly before being transported, can incur extra costs, and weaken customer confidence in your brand.
Signode offers a unique testing program opportunity for committed customers to witness and experience first hand the performance of our products. Whether you are looking for increased load stability, reduced packaging material, minimum waste, i.e., an improved packaging process, we can assess your current wrapping solution and identify opportunities for packaging improvements that support your business needs.
Our packaging specialists are ready to help from initial assessment of the right packaging solution to testing and proving the solution that provides maximum performance at minimum costs. If you question whether your pallet wrapping provides you maximum performance at minimum costs then contact us for a possible test wrapping and an assessment of your current wrapping process.
For Multiple Product Applications
Besides stretch hood pallet wrapping equipment, Signode offers stretch wrap and strapping equipment for wrapping of pallets loads.