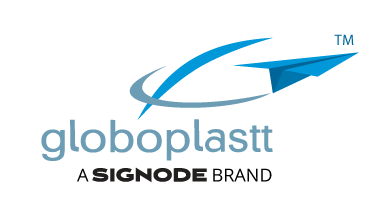 Globoplastt
Signode's Globoplastt products have been sold for over a decade and include packaging materials for the steel and metallurgical industries. The production plant and head offices for Globoplastt products can be found in Slovakia; with established management systems of quality, environmental considerations, safety and health at work in accordance with ISO 9001, ISO 14001, ISO 45001.
---
Quality Focused
Signode strives to provide customers with quality products and services in accordance with their requirements and expectations.
Environmental Protection
Improving production processes, reducing consumption of raw materials, energy, recovering technological waste and thus contributing to the protection of natural resources.
Research and Development
Focused on research and development, Signode considers environmental and technological factors when introducing new technologies.
Focused on Protection
Globoplast product range aims to handle multiple packing situations to be water resistant and evade corrosion.
Packing Range
The Globoplastt product range covers a wide range of laminated packaging materials, consisting of different levels of materials, using kraft paper, PP leno and PE coating as well as HDPE scrim. The laminated paper solutions are designed to handle multiple situations to be water resistant and evade corrosion.
Extrusion Coating and Printing
Alongside the wide range of packing products, Signode in Slovakia supplies two additional services under the Globoplastt brand. Offering customers another service in the form of extrusion coating and laminating of different materials, for example paper, textiles, films etc. On this machine, which has three unwinding stations we can join three different materials using melted polyethylene (PE), or polypropylene (PP), where we can produce up to 4 different layers of material. Maximum production width is 3000 mm. We can also offer our customers besides our standard products also possibility of 4 colour print. We can print on LDPE, HDPE and PP films