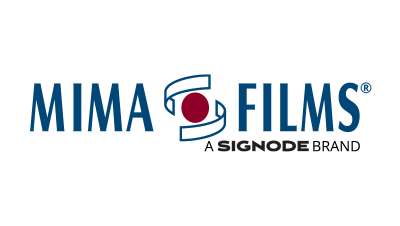 Mima Films
Part of Signode, the Mima Films brand of stretch film has been developed over the last decades to meet the ever changing market requirements. With production sites in Belgium and Ireland, we are delivering our product range within Europe. Mima Films products help you to optimize your packaging journey by supporting protection and containment of pallets throughout the supply chain enabling your products to arrive 'as made'.
Expertise
for you
Personalised customer service to your needs and location
Quality
Commitment
We are committed to finding effective and consistent solutions for containment of pallets of any shapes and sizes
Efficient
Film
Research and development driven to build efficient film
Sustainably
Driven
Reduction of primary and secondary packaging substrates has driven us to develop new ranges
POP Centre - Testing facility
Using Signode as your film provider you can trust in our testing and quality procedures. With quality centres based in Europe consumers have access to the tool which is most optimised to their packaging needs. Our Pallet Optimisation Program studies the wrapping cycle on the pallet to suggest the best film suited to protecting your business needs. Tests including vibration test, tilt test, water resistance tests and G-force tests can be performed on site in our European plants.
Sustainable
Product innovation is key for the Mima Films product range and one of our ambitions is to bring cost reduction in the industry and promote the development of new more economical and more efficient films. One of these environmental challenges has led to the creation of coreless reels award winning innovation bringing reduction in waste, carbon, and the water footprint of our customers.
Packaging Management Contract
Packaging Management Contract (PM) is a operational leasing solution, featuring all inclusive contract including stretch film, wrapping machine and servicing (maintenance, spare parts and training).
We rent the equipment for a fixed monthly fee defined in our leasing agreement and deliver:
Optimised cost per pallet stretch-wrapping line
Quality and consistency
Flexibility, no investment, no long term commitment
Simplified administration (provision of budget planning)
Oriented Selling System (OSS)
OSS is a solution involving the rental of semi-automatic machine, spare parts as well as the supply of oriented film. OSS is designed to improve working conditions within logistical warehouses.