Solution Group
Products
Services
Integration
Automation
pack

bundle

unitize

warehouse

transport
Regional Availability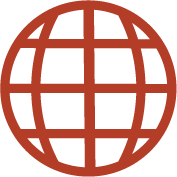 Climawrap oriented film is designed to provide the perfect ventilation allowing your products to breathe. Available in both hand and machine film.
Climawrap Oriented Film
Climawrap oriented film is the ideal film solution for use within the agricultural and flower markets allowing your products to breathe and facilitates a shorter duration to cool or freeze products. LLDPE perforated machine film is designed to wrap and protect flowers, bouquets, fruit and vegetables cages. Designed to eliminate condensation, Climawrap oriented film provides temperature control and optimal ventilation. The perforated film is available as either hand film or for use with wrapping machines, such as the Cobra X series.
Features and Benefits
Ventilate Your Products
Optimal perforation to allow products to breathe when in the warehouse and travelling to their end destinations. Due to its structure the film allows to circulate up to 60% of air.
Temperature Control and Energy
Holding a consistent temperature of your products, this film allows for fast cooling, additionally less energy is required to cool or freeze the pallet's contents.
Holding Force
Replace net film efficiently with a good holding force.
Improve Shelf life
Due to large holes through this film this is an additional factor supporting air circulation and in turn improving the shelf life of products where Climawrap oriented film is being used on their pallet.
Technical Specification
Climawrap oriented film is available for either hand or machine purposes.
| Specification | Hand Film | Machine Film |
| --- | --- | --- |
| Thickness | 12 | 10 |
| Width | 450 | 440 |
| Length | 400 | 1630 |
Solution Group
Products
Services
Integration
Automation
pack

bundle

unitize

warehouse

transport