Solution Group
Products
Services
Integration
Automation
pack

bundle

unitize

warehouse

transport
Regional Availability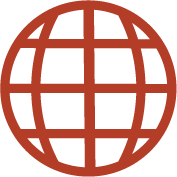 Signode provides void filler materials protecting doors, windows and roofing materials during transport.
Building Materials Void Fillers
Signode provides a wide array of void fill solutions for use in the building industry, to protect specific made items such as windows, doors, roofing materials as well as brick and cement. For more information on the product specifications get in touch with our team.
---
Window Blocks
Corrugated block for use in protecting window frames during shipment. Aims to protect windows by keeping them in place if the cargo endures abrupt stops or load shifting. Designed to protect finished windows from damage while in transit. Window Blocks, prevent frame to frame contact and protect the fins of the windows.
Dor Kor ™
Lightweight corrugated structure for use inside manufactured skin-type door panels and during transportation to minimise product damage. Precise thicknesses required to assure final fit and performance.
Solution Group
Products
Services
Integration
Automation
pack

bundle

unitize

warehouse

transport