Solution Group
Products
Services
Integration
Automation
pack

bundle

unitize

warehouse

transport
Regional Availability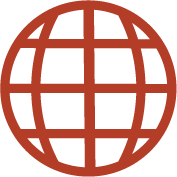 Signode provides collapsible void fill solutions, our void fillers are strong, lightweight and easy to install.
Lightweight Protection
Easy to install and lightweight, void fillers offer strong simple to use protection
Multiple Use Cases
Void fillers are available for use across multi industry and multi purpose filling needs
Available in Many Sizes
We will find the right void fill solution for your needs, with products available in many different sizes and specifications
Brace Shipments
Void fillers support with bracing your shipments and offering the correct weight distribution and protection against shifting in transit
Collapsible Void Fill Solutions
Providing void filling options to support your needs including pallet underhang and voids in transportation equipment. Void fillers are ideal for stabilizing cartons, bulk bins, bags and are available in a wide range of sizes. Our collapsible options come flat and expand based on the use case.
---
Drop Down Void Fillers
Lateral void fillers for center or sidewall voids, you can ship and store knocked down saving space and cost on shipping. Drop down void fillers provide unit stability in transit, you can fit 20-50 times more drop down void fillers in a truckload than panels.
Dual Drop and Side Fillers
Dual Drop used to brace centre-loaded units for correct axle weights. The side filler comes down on one side of the unit. Assisting weight distribution limiting side to side movement. This void filler unit allows you to move the load back from the nose of the trailer.
Box Style Void Fillers
Utilize in center voids preventing lateral shifts, this product is good for bracing non-rectangular units such as bulk bags. Featuring closed sides for use with bagged products.
Bakpak Fillers
Side void fillers for products loaded away from walls. It can be used to reduce the size of a void down to the recommended size for placement of an airbag. The corrugated bulkhead filler can also be used to fill pallet under-hang - the instances where the product does not fill the pallet. Supported by hanger on top of pallet or by hanger slid into stretch/shrink film.
M-Type Space Fillers
Can be filled lengthwise in void space at the forward part of trailers to provide the correct weight distribution when in transit. Fills substantial lengthwise voids to stretch the load and address axle weight challenges with heavy weight commodities.
Technical Specifications
| Product | Length Range | Thickness | Mode of Transport |
| --- | --- | --- | --- |
| Drop Down Void Fillers | 24 to 108" | 3 to 30" | Boxcar (Rail), Intermodal (Sea), OTR (Truck), Roll Paper in Boxcars |
| Dual Drop Void Fillers | 24 to 60" | 24 to 36" | Boxcar (Rail) & Intermodal (Sea) |
| Box Style Void Fillers | 16 to 28" | 4 to 24" | Boxcar (Rail) & Intermodal (Sea) |
| Fan Fold Void Fillers | 36 to 72" | 4 to 16" | Boxcar (Rail) & Intermodal (Sea) |
| BakPak Void Fillers | 24 to 120+" | 1 to 36" | Boxcar (Rail), Intermodal (Sea), OTR (Truck) |
| M-Type Void Fillers | 24 to 96" | 48" | Boxcar (Rail) |
Solution Group
Products
Services
Integration
Automation
pack

bundle

unitize

warehouse

transport