Solution Group
Products
Services
Integration
Automation
pack

bundle

unitize

warehouse

transport
Regional Availability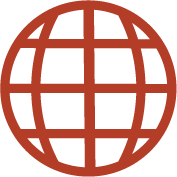 STB Series, the hand tool strapping series for light to heavy duty application designed for outstanding reliability with top ergonomics.
Touch
Display
Touch screen display for quick settings changes
Intelligent
Technology
Real time indication of applied tension force, electronic controlled strapping process
Universal Application
Tensioning and friction weld sealing using Li-ion rechargeable batteries
Range for
all Needs
Different versions of the STB series have been designed to cater for all types of application need
Strapex® STB Hand Tool Series
The latest line of Strapex STB tools are the first strapping tools to have an integrated full touch display allowing users to easily change tool settings to suit their specific requirements. The touch display also provides a clear three color information display helping to avoid operator errors. All STB tools come with variable tension speed controlled by finger pressure as standard allowing for greater operator control over the strapping process. Built with a protective design this lightweight and balanced hand-tool will support your tensioning needs.
Features and Benefits
E-controlled strapping process
Strap alignment indicator
Quickly access your favourite strapping function
Lightweight, ergonomic protective design with new battery cover to increase longevity
Fewer wear parts make it economical to maintain
Improved performance offers up 800 cycles per charge
Lock feature to ensure consistent results
Technical Specification
The STB Range:
STB 71 – Light duty application
STB 73 – Universal application
STB 75 – Heavy duty applications
STB 77 – Heavy duty applications
Specification
STB 71
STB 73
STB 75
STB 77
Weight (inc. Battery) (Kg)
3.6
3.8
4.3
6.7
Dimensions (mm)
370 x 141 x 135
370 x 143 x 135
416 x 157 x 158
Battery Type
Bosch Li-Ion 18 V, 2,0 Ah
Bosch Li-Ion 18 V, 4,0 Ah
Bosch Li-Ion ProCORE 18V, 8.0 Ah
Charging time to 75%
15 - 30 Mins
25 - 30 Mins
70 - 80 Mins
Cycles per battery charge

Up to 800
Solution Group
Products
Services
Integration
Automation
pack

bundle

unitize

warehouse

transport