Solution Group
Products
Services
Integration
Automation
pack

bundle

unitize

warehouse

transport
Regional Availability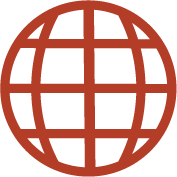 Signode's first-ever, bio-based PP strap, made with a minimum of 40% bio-based raw material, offers bundling for light to medium-duty similar to our standard PP strap while reducing your carbon footprint.
Derived from the Environment
Introducing our first ever bio-based strap, containing the same product characteristics as standard fossil based PP strap.
Customized
Selection
Variable price depending on percentage of Dylastic Bio raw material selected.
Reduced
Emissions
Dylastic Bio strapping reduces CO2 emission by ~ 50% with 40% Dylastic Bio content.
Versatile and Compatible
Available in multiple widths, thicknesses and strengths. Compatible with our Signode hand tools and machines.
Dylastic Bio Strap
Signode's Dylastic Bio PP strap is bio-based using materials containing renewable plastic, also called Bio plastic, and is made from raw vegetables. At least 40% of the raw materials used in the manufacturing process is derived from natural resources such as corn, cassava, sugarcane or sugar beet pulp. By using certified raw materials, we help to reduce the amount of fossil-based virgin plastic, and can reduce CO2 emissions by approximately 50%.
With the same product characteristics as our standard PP strap, the Dylastic Bio is compatible with our Signode equipment rangehand and available in different product configurations.
Features and Benefits
Environmentally friendly product
>40% bio based raw material reducing CO2 emissions by ~50%
Promote sustainable packaging
Tell your customers you are using bio based packaging material

Customized configuration
Customers can select % of bio based raw material for their product (min. 40%)
Dylastic Bio is recyclable
The Dylastic Bio strap is recyclable in any standard recycling station
Strap can be printed
Make your Dylastic Bio customized by adding your individal print on the strap
Different colors
Ask our local customer representative for non standard colors of the strap
Technical Specifications
Bio-based raw material

Minimum of 40%

Range
5 x 0.35 mm to 12 x 0.63 mm

Coils per pallet
30 or 48

Length
3000, 4000 or 6000 m

Core size
150, 200 or 280 mm

Colors
Black, White and Blue

Technical specification varies by the dimension of the strap

Solution Group
Products
Services
Integration
Automation
pack

bundle

unitize

warehouse

transport