Solution Group
Products
Services
Integration
Automation
pack

bundle

unitize

warehouse

transport
Regional Availability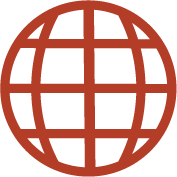 The SGP series plastic strapping machines offer a fully automated inline solution, a walk-up, a side-seal and a small anvil system. Designed for integration into many industries and applications, the SGP features stainless steel options.
Intuitive
Operation
Plug and play design for easy set up
Simplifies
Maintenance
Built with high-efficiency components and few wear parts
Production
Versatility
Designed for integration into many industries and applications
Maximizes
Productivity
Applies up to 65 straps per minute
SGP Series Plastic Strapping Machines
The SGP Series is designed to provide multi-functional and easy to use systems which can be used stand-alone or as part of a wider conveyor system. The different variants of the SGP Series are designed for specific benefits, all with the same goal to provide an accurate and fast strapping system. Due to a clever design the straps are tight around the products without providing damage to fragile goods, this process can be controlled using the automatic systems and then replicated for accurate product strap tension. The SGP 4300 range is available in a vast array of sizes with high adjustable functions for perfect ergonomics. Providing a indispensable solution for almost all shapes and sizes of package.
Walk-up
The SGP walk-up machine, for small to large packed goods, can be operated from either side of the machine.
SGP 2000/4000
Small Anvil
The SGP small anvil plastic strapping machine is designed for small, irregular packages.
SGP 4301
Automatic
The SGP automatic machine delivers a fully automated inline solution or can be used as a stand-alone machine when combined with idle conveyors.
SGP 2330/4330 Series
Side-seal
The SGP side-seal strapping machine, available as a standalone or fully automatic inline solution, is for products that emit small debries.
SGP 4400 Series
Features and Benefits
Streamline Maintenance
Built with efficiency in mind, few wearing parts. Built to last for a long time with minimal service needs, enclosed strap guide system with easy fault clearance reducing overall maintenance.
Maximise Uptime
Plug and play ability supporting simple use and downtime limitations.
High ROI
SGP Series is a great investment for end of line packaging equipment supporting your business to reduce production costs, time and providing a long lifespan.
SGP Series
The SGP Series includes a wide range of machines with different benefits.
SGP 2000 / 4000
SGP 2300 / 4300
SGP 2301 / 4301
SGP 2330 / 4330
SGP 4400 / 4401
Solution Group
Products
Services
Integration
Automation
pack

bundle

unitize

warehouse

transport