Solution Group
Products
Services
Integration
Automation
pack

bundle

unitize

warehouse

transport
Regional Availability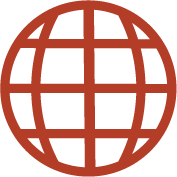 This high performance plastic strapping machine is designed to integrate into many industries and applications especially food and fish processing.
Simplifies Operation
Plug and play design for easy setup
Streamlines Maintenance
Built with high efficiency components and few wear parts
Production Flexibility
Designed for integration into differing production facilities
Maximizes Productivity
Up to 65 straps per minute for increased throughput
The SGP Series - Inox is designed with you in mind, a simple design and long lasting range to support a wide array of business needs. The strapping machine provides the ability to use a range of pre-programmed settings to quickly get up and running with your strapping needs. Due to a clever design straps are tightly ran around your products without adding damage to sensitive product edges. Designed to be simply integrated into a conveyor system this series can be used as a stand alone machine with non-driven rollers, available with many different options being adaptable for different operating conditions and requirements.
SGP Inox Walk Up
Efficiency in strapping, with a height adjustable easy to use system. Different products can be strapped simply with an easy operation and pre-set strapping programs.
SGP 4302
SGP Inox Electronic Controlled Conveyors
Designed with a small anvil dedicated to strapping low height and sensitive products. Possibility to integrate with existing equipment and run remotely via an online control desk.
SGP 4432 and 4403
Features and Benefits
Corrosion-free design
Protects against salt water, splashing and detergents. Aligning with food processing standards, built with corrosion free stainless steel.
Up-time Maximisation
Simplification of set-up and operations, with a plug and play design, quick coil changeover with technology to limit downtime.
High Productivity
High productivity allowing up to 65 straps per minute. Due to few moving parts the series can last up to three times longer than with conventional machines.
SGP Inox Series
The SGP Inox Series encompasses the following product range:
SGP 2302 / 4302
SGP 2332 / 4332
SGP 4402 / 4403
SGP 4432 / 4433
To find out more about the SGP series make sure to get in touch with our team.
Solution Group
Products
Services
Integration
Automation
pack

bundle

unitize

warehouse

transport