Solution Group
Products
Services
Integration
Automation
pack

bundle

unitize

warehouse

transport
Regional Availability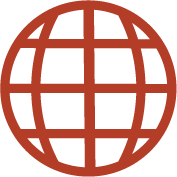 The Strapex® SMG INOX Series a stainless steel machines designed for hygienic application in the food, beverage and pharmaceutical industries are one fast, reliable and economical solutions to a range of strapping applications.
Strapex® SMG INOX Series
The SMG INOX Series is one of the fastest, most reliable and economical solutions best for food, beverage and pharmaceutical industry use cases. Due to the fact that the Strapex SMG INOX Series is made from stainless steel it suits all the requirements for usage in cold and clean environments, excelling in food and beverage strapping needs. With its high performance speed of up to 65 cycles per minute the Strapex INOX Series is the ideal solution to improve the productivity. Due to the side placement of the dispenser on the INOX Series can be easily integrated into a conveyor system as there coil will always be easily accessible.
Strap tension is easily adjustable with touch button panel
Fast and simple coil change
Minimal wear parts make it economical to operate and maintain
A simple, easy to use standalone machine
Operator controlled increasing work-efficiency
Plug and Play allows for very easily handling and set up
Robust, compact design
High availability and reliability of operation
Technical Specifications
SMG Inox Series
Strap Width (mm)
Arch Size Min. (mm)
Arch Size Max. (mm)
Strap Tension (N)
Cycles per Minute
SMG 20i
5
650 x 500

850 x 650
300
70
SMG 25i
9 / 12
650 x 500
850 x 650
450 up to 600N (option)
70
SMG 50i
5
650 x 500
650 x 500
300 up to 600N (option)
70
SMG 55i
9 / 12
650 x 500

650 x 500
450

up to 600N (option)

70
SMG 65i
9 / 12
650 x 500
650 x 500
450

up to 600N (option)

65
SMG 65iS
9 / 12
650 x 500

650 x 600
450

up to 600N (option)

65
SMG 75i
9 / 12
650 x 500
650 x 500
450

up to 600N (option)

65
SMG 75iS
9 / 12
650 x 600
650 x 600
450

up to 600N (option)

65
Solution Group
Products
Services
Integration
Automation
pack

bundle

unitize

warehouse

transport