Solution Group
Products
Services
Integration
Automation
pack

bundle

unitize

warehouse

transport
Regional Availability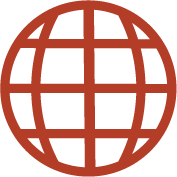 Power strap feeder for applying horizontal strap to stationary steel coils.
PSF Power Strap Feeders
Signode PSF Power Strap Feeders bridge the gap between manual hand strapping and fully automatic power strapping machines for medium to high throughput applications. On some models the PSF enables one operator to strap coils with steel and/or PET strapping. The strapping can be applied with a pneumatic or battery hand tool.
Features and Benefits
Designed for medium production throughput.
Simple PSF head strap feeder design.
Easy strap feed up around the load increases machine and operator efficiency
Ergonomic design reduces operator fatigue and effort
Higher quality packaging Improved load securement and stability
Consistent strap tension using Signode hand tools.
Lower cost of ownership - easy service & low maintenance needs.
Technical Specifications
Product Specification
Round: Max 96" OD, 30" ID
Coil Width: Max 60", Min 24"
Environment: Hot or Cold
Strap Feeder Speed
3.7 feet per second
Seal Magazine Capacity
57
Recommended Strapping Tools
AHP, PRH-114
Recommended Strap
Apex or Magnus
3/4" to 1-1/4" Width
0.031" to 0.035" gauge
Operating Voltage
110V, 60Hz, 1Ph
Pneumatic Requirement
90psig, 15cfm
Solution Group
Products
Services
Integration
Automation
pack

bundle

unitize

warehouse

transport