Solution Group
Products
Services
Integration
Automation
pack

bundle

unitize

warehouse

transport
Regional Availability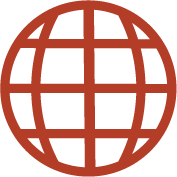 Multi-layer packaging product for light applications for the steel industry.
*Image shows PlastKraft in high resolution focus
Cost-Effective
The low cost sheet packaging solution
Customisable
Printable material provided with a colour of your choice
Simple Use
Easy to manipulate and bend around steel coils
Paper Options
Can be produced with kraft paper or crepe paper
Plastkraft/PlastCrepe
Plastkraft is packing material consisting of two layers: paper and PE coating. PP leno or HDPE scrim is not comprised in this material. The Plastkraft is made with used kraft paper and Plastcrepe it is made with used crepe paper. Both products are suitable to pack in steel, as well as the engineering industry. It is mainly used to package small materials, for example bearings, various spare parts and similar products.
Features and Benefits
Moisture absorption
The inner layer of paper contains a volatile corrosion inhibitor (VCI) provding moisture absorption from the steel, protecting the coils.
Customisable plastkraft
Available in any colour based on request as well as custom printing available, Plastkraft is a anti-corrosive packaging product.
Technical Specifications
Specification

Unit

Typical Values

Weight

g/m²

106
115
140
Tensile Strength
Machine Direction
N/50mm
152.5
290
431
Cross Direction
N/50mm

90.9
174.1
218.6
Tear Resistance
Machine Direction
N/mm

9.4
28.9
33.57
Cross Direction
N/mm

13.6
38.4
46.12
Salt Test
visual
No corrosion
No corrosion
No corrosion

Width Range
mm
500 to 3000
Solution Group
Products
Services
Integration
Automation
pack

bundle

unitize

warehouse

transport