Solution Group
Products
Services
Integration
Automation
pack

bundle

unitize

warehouse

transport
Regional Availability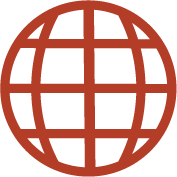 LDX-RTB-E a semi-automatic random case sealer.
High Performance
A fast belt speed and dual sided operator facilitate high performance
Robust Design
Built to withstand a demanding high-speed environment across multiple industries
Low Maintenance
Easy access to motors, electronic system and belts for routine maintenance
Versatile Production
Processes cases with varied dimensions, quality of corrugated and void/fill levels
LDX-RTB-E
The semi-automatic LDX-RTB-E random case sealer is intuitive. Designed for multiple environments including high-speed e-commerce, retail and fulfilment applications the LDX-RTB-E is a robust solution. Capable of rapidly processing cases with a variety of different levels of fill, weight and dimensions. A belt speed greater than 45 meters per minute the LDX-RTB-E is an ideal machine for your packaging line.
The LDX-RTB-E can be integrated into an automated packaging line, to find out more how Signode can assist with automated solutions click here.
Features and Benefits
Durable and Versatile
The high speed tape head controlled by photo eyes to automatically adjust the machine to the box dimensions; hardened steel top drive assist low wear and a long lasting product.
Siemens PLC and HMI
Operates on Siemens S7 Safety PLC and HMI to allow the operator to select parameters and settings simply from a direct visual display.
CaseLocker™ 60 Series Pneumatic Tape Cartridge
Designed by Signode exclusively for the case sealer range, patented high speed pneumatic light touch tape cartridges (top and bottom). Engineered for optimal reliability and ease of maintenance.
Technical Specification
Specifications
LDX-RTB-E
Operating Speed (Continuous Belt drive)
> 45m per minute
Air Pressure (MPa / 6 bar)
0.6
Closure Material
50mm or 75mm pressure sensitive tape
Power
240 Volts, 50Hz Cycle Single Phase
Case Capacity
Length Range (mm)
150 (minimum)
Width Range (mm)
130 to 610
Height Range (mm)
100 to 635
Note: Certain length/width/height combinations may not process due to unstable conveying conditions.
Solution Group
Products
Services
Integration
Automation
pack

bundle

unitize

warehouse

transport