Solution Group
Products
Services
Integration
Automation
pack

bundle

unitize

warehouse

transport
Regional Availability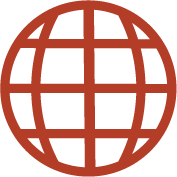 Heavy airbags for loadings which require additional protection. Re-usable airbags that can be used on rail wagons and reefer ships.
Eco Friendly
Made from environmentally friendly materials and is 100% recyclable, manufactured in our wind powered state-of-the-art facility
User Friendly
Lightweight yet robust it is easy to position before inflating
Multi Climate
The airbags can be used in many climatic conditions withstanding up to 90% humidity
Stay in Place
Due to high friction value the airbags not only keep the cargo in position but maintain their own position
Heavy Airbags
The heavy airbags solution is equipped with a patented valve facilitating fast inflation and deflation. The valve can be opened and closed multiple times, meaning that the airbag can be reused. The Heavy airbags are used to secure cargo being transported by sea, container, rail or road. Placement of the empty airbag should be between the cargo and inflated using compressed air. The airbag will assume the space of the gap it has been placed within. The airbag can be used multiple times.
Solution Group
Products
Services
Integration
Automation
pack

bundle

unitize

warehouse

transport
Features and Benefits
Quality Materials
Consists of three layers of special paper, ensuring maximum strength and low weight. On the inside Heavy consists of three layers PE quality film which is coextruded, for an airtight seal.
Product versatility
Available in several types and sizes, depending on the products mode of transport.
Inflation and Deflation
When inflating the airbag it must not come in contact with sharp or pointed objects and should be kept 5cm clear of the floor to avoid liquids. When deflating the airbag it can be rolled up for storage and then reused.
High Strength
The maximum load depends on the size of the airbag and the gap between the cargo. An example, if there is a gap of 10cm and an airbag of the size 100x220cm, the airbag can withstand a load of 30.5 tons. (Table Below).
Technical Specifications
Weight and Dimensions
Size in cm
60 x 110
85 x 120
100 x 140
100 x 185
100 x 220
120 x 180
120 x 240
Pcs. per carton
25
20
15
10
10
10
10
Pcs. per pallet
200
160
120
80
80
80
80
Gross Weight/cart.
19.4
22.6
22.8
20.1
23.4
24.1
31.9
Gross Weight/pall.
168.5
193
195
173
200
215.7
278.1
Inflation and Deflation Times
60 x 110
Standard
11 seconds
60 x 110
Quick
8 seconds
60 x 110
Deflation Time
11 seconds
100 x 220
Standard
46 seconds
100 x 220
Quick
35 seconds
100 x 220
Deflation Time
43 seconds
Maximum Load
Size in cm
60 x 110
85 x 120
100 x 140
100 x 185
100 x 220
120 x 180
120 x 240
Load in tons in a gap of:
10 cm
8.5
13.5
19.0
26.0
30.5
31.5
42.0
20 cm
4.0
7.5
12.0
16.5
20.5
22.1
29.5
45 cm




2.0
3.5
4.5
6.0
8.0
Max. gap in cm
25
37
45
45
45
55
55